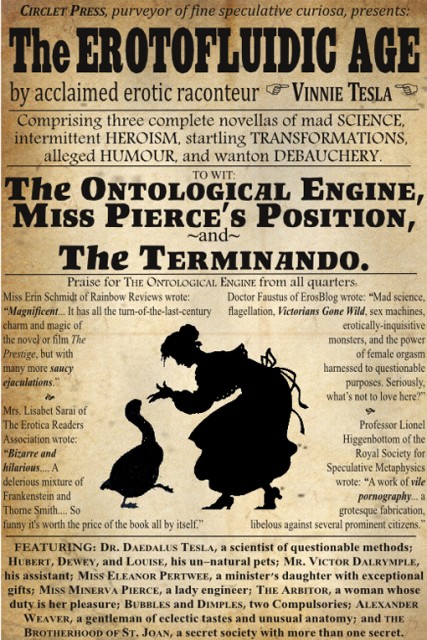 To give a Kindle book as a gift:
In the Kindle Store, select the book you want to purchase as a gift.
On the product detail page, click the Give as a Gift button.
Enter the e-mail address of your gift recipient.
Enter a delivery date and an optional gift message.
Amazon has really fucked up search when it comes to finding or discovering quality erotica and sex titles. That's why I started this series. My handpicked Kink Your Kindle selections follow strict standards. All fiction must have explicit, realistic sex within rich storylines that are framed by excellent storytelling, as well as complex and compelling characters. Sex acts can range from sweetly romantic to thoughtfully quick and dirty. All nonfiction must be accurate, nonjudgemental, and sex-positive, preferring an all-gender, all-orientation approach.
I hope that Kink Your Kindle helps to hack a path through the Kindle store's overwhelming swamp of untalented fetish-spammers and inability to sort for quality, which dominates Amazon's erotica and sex categories. I hope that through Kink Your Kindle you discover new authors you grow to love.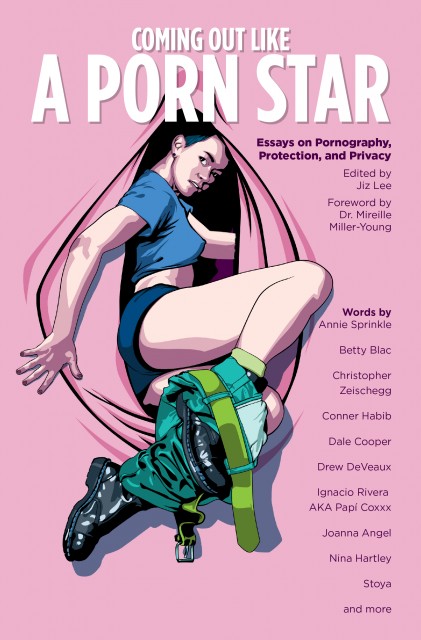 Coming Out Like a Porn Star: Essays on Pornography, Protection, and Privacy ($9.99) edited by Jiz Lee
"This revealing, moving, and often surprising collection lets you go deep inside the lives of generations of porn stars and explicit performers. It's an absolute must-read for anyone interested in sex industry politics, sex-positive culture, and porn studies––and for anyone whose friend, lover, or family member has taken their pants off in front of a camera. One after the other, these memoirs add up to a powerful, if ironic, conclusion: Porn stigma is the biggest problem many adult performers face, and it is at least as likely to come from our feminist moms as from prudish conservatives. Once you've heard the clear, articulate voices of these porn stars, you'll never look at a sex movie, or the people who make it happen, the same way again." (— Carol Queen, PhD Real Live Nude Girl: Chronicles of Sex-Positive Culture)
Come as You Are: The Surprising New Science that Will Transform Your Sex Life ($11.99) by Emily Nagoski
"Ever wondered if something's wrong with you? What happened to your sex "drive", or why you're body's arousal doesn't match you're brain's, or just whether you're normal? This book distills all the latest research about women's sexuality into something that is immediately useful into people's lives. As someone who struggles with changes in sexual function, I found the material life-changing. The writing is clear, friendly, accessible, and just a bit nerdy." (Amazon review)
Sex Addiction: A Critical History ($21.80) by by Barry Reay
"The concept of sex addiction took hold in the 1980s as a product of cultural anxiety. Yet, despite being essentially mythical, sex addiction has to be taken seriously as a phenomenon. Its success as a purported malady lay with its medicalization, both as a self-help movement in terms of self-diagnosis, and as a rapidly growing industry of therapists treating the new disease. The media played a role in its history, first with TV, the tabloids and the case histories of claimed celebrity victims all helping to popularize the concept, and then with the impact of the Internet."
Dealing in Desire: Asian Ascendancy, Western Decline, and the Hidden Currencies of Global Sex Work ($16.17) by Kimberly Kay Hoang
"At a time when ethnographers in sociology seem inclined to write sensationalist accounts designed for mass appeal, Hoang represents the relationship between sexual and economic relations in Vietnam with exceptional thoughtfulness, methodological self-reflection, and theoretical sophistication. The book beautifully examines the relationships among masculinity, femininity, power, sexuality, and financial transactions among Western and Vietnamese women and men, making clear the many ways that sex workers and their clients or patrons manipulate their relations to meet complex personal and economic needs. She respects her subjects enough to avoid feeding two most common tropes in common representations of Asian sex workers, the exotic doll and the helpless victim." (Amazon review)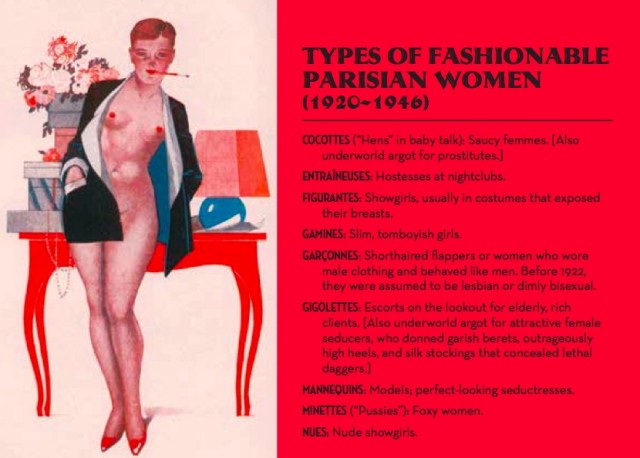 Paperback only, and so worth it: Horizontal Collaboration: The Erotic World of Paris, 1920-1946 ($39.95) by Mel Gordon
"Mel Gordon, author of Voluptuous Panic, the celebrated history about the sex culture of Weimar Berlin, returns with a stunningly illustrated look at Paris, The City of Pleasure, prior to and during German occupation during World War II. The book Horizontal Collaboration encompasses the Jazz Age, Depression, World War and Occupation, and Liberation. It concludes with the shuttering of the licensed brothels in 1946, which some Parisian intellectuals thought was the final "destruction of French civilization". Hundreds of images, most never before seen in a book, encompass this fascinating but little-known history."
Even Deeper ($2.99) by Alison Tyler
I'm hooked on the story of Jack, Samantha, and Alex. "This series is Ms. Tyler's best writing to date, and the Paris trip in "Even Deeper" leaves you breathless, hot, and bothered. But this is just the start of their wicked journey in the heart of the city and later into a dizzying erotic foray into the French countryside. Stay tuned because it's only going to get better! The only way it could be better is a print version to go with my paperback set." (Amazon review) See also: Bent Over His Desk: Hot Office Kink($4.49)
Fierce Enchantments: Ten Erotic Tales of Myth, Magic and Desire ($7.99) by Janine Ashbless
"One is struck by the sheer breadth of author Janine Ashbless' inventiveness, her natural gift for storytelling honed to acute sharpness with rigorous intellectual focus and well-practiced craftswomanship. Covering all the archetypal bases from folk ballads, myth, legend, and fairytale to futuristic sci-fi, well-researched historical fiction, contemporary horror, paranormal thriller, and post-apocalyptic action-adventure, there's something for everyone in this wondrously abundant, cerebrally and erotically stimulating, perpetually entertaining collection." (Amazon review)
Rough Magick ($3.99) by Francesca Lia Block
"In Rough Magick, we have gathered together a collection of haunting, sometimes chilling, short stories and poems about the darker side of love and sex. Some of the stories are magical; some are more realistic and the "magic" comes through in language and lyricism. Some protagonists are teens and some are adults. There is romanticism and eroticism and even horror. What unites the stories is that the writers have boldly faced love's shadows in unique and gripping ways."
The Circlet Press Steampunk Bundle: Four Full-Length Novels & An Anthology ($5.99) edited by Elizabeth Schechter, Peter Tupper, Vinnie Tesla, Lionel Bramble, J. Blackmore
"Five complete book-length works of steamy steampunk, available only until February 15th, 2016 in this bundle! A discreet brothel staffed by robots. A theatre that enacts your most secret fantasies. A mad scientist whose machines are powered by human arousal. A team of secret agents on a mission to the steam-shrouded jungles of Venus. "Elizabeth Schechter fuses diverse genres with such artful subtlety that we barely notice the genius at work before our eyes. Steampunk, erotica, fairytale romance, horror, sci-fi; Schechter does it all so deftly, blends it all so seamlessly, we are left wondering by what weird and wonderful magic such stories are created. "—Big Brain Erotica" Also: Buy direct from Circlet Press.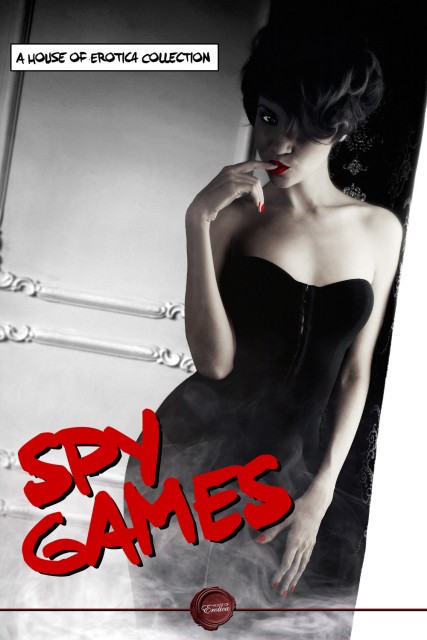 Spy Games: Thrilling Spy Erotica ($5.99) edited by Jillian Boyd
"A scintillating collection of eclectic espionage-themed erotica… Ashton Peal starts things off with "The Sound of the Chime," in which we experience how isolating spycraft can be. Stuck in her routine of spy protocols, Chime develops an illicit flirtation with Operator during their weekly phone calls. Then one night things go too far and everything changes. … In Anna Sky's "Clean Lies," Ciara enters a hotel suite disguised as a maid to install a high-tech device to steal information from a Scottish multimillionaire. When she's caught in the act by the devilishly handsome rogue, she can either preserve her cover as a naughty maid and submit to a spanking — and maybe more — or she can get away while she can." (Amazon review)
Bisexual Beauties: 10 Sexy Stories of Girls Who Love Girls… and Guys ($7.99) by Giselle Renarde
"Girlfriends share their first taste of man in "Felicity's First" while frisky folk singers take Winter along for the ride in "Forbidden Folk." A curvy girl joins the action when she walks in on her co-worker crush seducing a sexy stranger. A proudly bisexual building super fixes more than just leaky pipes, and a concerned BFF helps her married friends break down barriers when she jumps into bed with them." See also: Everybody Knows: 15 Transgender Love Stories ($6.99)
Step Beast: (Military Stepbrother Romance) ($3.99) by Selena Kitt
"This book is so much more than I ever expected from it. Its dark yet sweet, gritty yet fun. There are enough twists to keep you reading 'just a few more pages' until you realize that the entire day/night is gone and you're not at the end yet. I can't really say more without giving major spoilers and this is the sort of book where you really want to go through the book because in each chapter it seems like you see a new facet of the one of main characters' personalities. With books like this, Selena Kitt is rapidly becoming one of my favorite authors." (Amazon review) See also: Peter and the Wolf (New Modern Wicked Fairy Tales; $0.99)
The Flight of the Black Swan ($2.99) by Jean Roberta
"The Flight of the Swan, set in England and at sea during the time of the U.S. Civil War, more than lives up to the "bawdy" promise in its title. This is a story constantly in motion, as Emily learns about young love and lesbian sex, only to be parted from her Lucy very early on. She winds up on the Black Swan, a ship full of men who, due to their homosexuality, wouldn't be welcome in the official English Navy ships. There is plenty of subterfuge and secrets that are slowly revealed, and Roberta slyly lets the reader in on both the jokes and the true emotion behind some of these secrets, which include cross-dressing. There is plenty of drama, love scenes and adventure as the ship's crew fight to save themselves and battle for the cause of ending slavery, though their own thoughts on the topic are brought into relief when they encounter a former slave, Mary Ann." (Amazon review)
Cathedral of Furs: Ardent Erotica Inspired by Anaïs Nin ($2.99) by Lana Fox
"From taboo eroticism to ardent longing that ignites the page and makes the heart thump harder, no one writes passion like Anaïs Nin. That's why erotic author and publisher Lana Fox created Cathedral of Furs — five ardent linked stories inspired by Anaïs Nin's diaries. Much like Nin herself, the protagonist Arielle refuses to let her heart be bound by rules that make no sense for her. Thus she embarks on a journey of forbidden liaisons, exotic revelations, and courageous encounters that society would have her shun in spite of their heart-driven passion. "
Show Yourself to Me: Queer Kink Erotica ($6.99) by Xan West
"Xan West introduces us to pretty boys and nervous boys, vulnerable tops and dominant sadists, good girls and fierce girls and scared little girls, mean Daddies and loving Daddies and Daddies that are terrifying in delicious ways. Submissive queers go to alleys to suck cock, get bent over the bathroom sink by a handsome stranger, choose to face their fears, have their Daddy orchestrate a gang bang in the park, and get their dream gender-play scene–tied to a sling in an accessible dungeon. Dominants find hope and take risks, fall hard and push edges, get fucked and devour the fear and tears that their sadist hearts desire. Within these 24 stories, you will meet queers who build community together, who are careful about how they play with power, who care deeply about consent."
Under By Treaty (Alien Shapeshifter Romance; Qui Treaty Collection) ($3.99) by Kayla Stonor
"This story manages to thread the needle … This difficult feat is accomplished through the use of the alpha submissive concept. Essentially, an alpha submissive can be described as a man who is normally dominant, but during the course of the story one special Domme figures out a way to bend him to her will — willingly, or otherwise. … The hero, General Jaden, is a hardened, bad-ass soldier, and the thought of submitting to anyone or anything is as alien to him as the mysterious and deadly invaders who've laid waste to large swaths of a future Earth. Kayla does a good job in setting the stage for what transpires later in the story, firmly establishing that Jaden doesn't submit to anyone willingly. Enter Sonil, a beautiful, bewitching, and (despite her frequently indulged penchant for dishing out some serious pain), ultimately vulnerable heroine as the Domme. I loved her, and as a dominant male, that takes some doing for me to connect so strongly to a Domme in erotic fiction." (Amazon review)
NEW FROM ME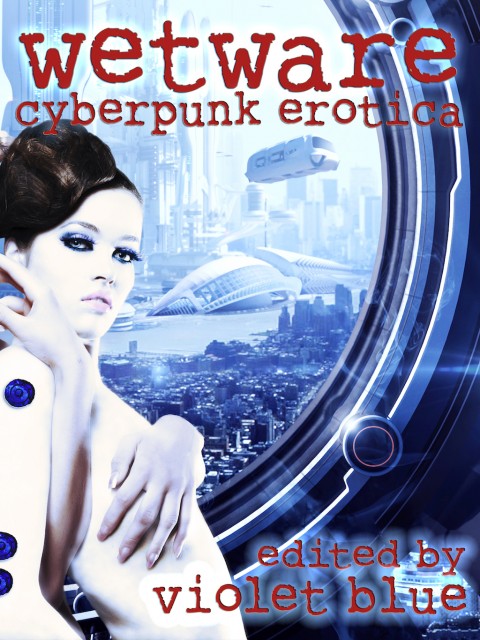 Wetware: Cyberpunk Erotica ($3.89) edited by Violet Blue
"Wetware ended far too soon. When I finished the last story, Synthetic Skin, my favorite of the seven, I was left wanting far more similar stories. I could easily read far more set in the worlds of Synthetic Skin; Bishop to King's Pawn, Two; and Rough, Trade as well. Everything was hot, the plots underneath them all varied more than I'd imagined, and the small bits of cyberpunk culture recommendations in between worked wonderfully as transitions. This is the level of substance I want to read in more erotica collections. The lack of any stories that made me cringe or skim through only adds to it. The one time I thought a story would be gross is the time my expectations got tossed on their head. Wetware is simply fantastic." (Amazon review)
HAPPIER HOLIDAYS
'tis the Season ($0.99) by Sommer Marsden
"I sat down to read a few pages to see if it was what I wanted. Cup of coffee and a few oatmeal cookies later and I was all done, blinking and going "that's all? But I wanted MORE…" This is a quick read, like 50 pages, but 50 steaming pages! Wow! I loved this novella … Natalie has a problem; the thermostat in her apartment is stuck open and her upstairs neighbor – her insanely hot, sexy, and unfortunately, attached, upstairs neighbor – is the local handyman. She goes up to ask him to fix it and discovers him… well, entertaining himself after a breakup… as per the usual Sommer Marsden read, hijinks ensue…" (Amazon review)
Holiday Kink: Dirty Christmas Quickies ($2.99) edited by Violet Blue
"Sure, it took me a little while to get into it (see "Santa/Elf/Holiday themes aren't typically my thing"), but once I was (starting with "Unwrapped" by Ayre Riley—cis m/f pegging fun that was extraordinarily well done), I was totally wrapped (ha!). Other stories totally worth the $2.99: "A Very Naughty Elf" by Felix D'Angelo ("I got your North Pole right here"—nice—and a fantastic tale of BDSM santa comes home to his naughty elf), "Mandatory Fun" by Alison Tyler (everything you've come to expect from Alison: fun, entertaining, and sexy kink at an office party), and Violet's collected recipes and solid advice on sex and safe BDSM play. It's like Redbook gone Hustler, I swear it. As far as I'm concerned, that's a damn good thing." (Amazon review)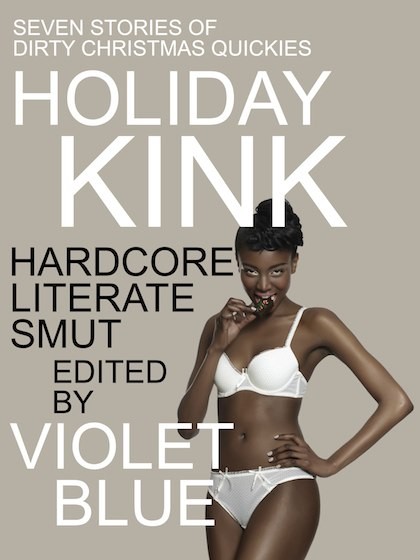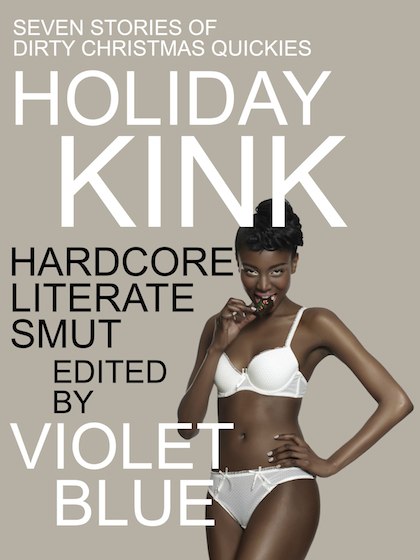 See also, on writing and reading erotica:
Why I Write Bisexual Romance (Huffington Post)
Pornocalypse 2015 is Upon Us! (Selena Kitt)
Need more? Popular Kink Your Kindle posts:
* Kink Your Kindle: A sci-fi space opera, paranormal horror, hot crime noir, erotic ninjas
* Kink Your Kindle: Sherlock slash, Love and War, slutty couples, kidnapped chefs
* Kink Your Kindle: Filthy chefs, slow surrenders, and debauched fairy tales
* Kink Your Kindle: Group sex, erotic dystopian sci-fi, Bitcoin smut, kinky romance
The post Kink Your Kindle: Erotic Paris, lust and espionage, sci-fi trysts, stepbrothers and bi-girls appeared first on Violet Blue ® | Open Source Sex.
More Amateur wife XXX videos