On a recent Abema TV show, Ogiya Hagino Busu Terebi, thirtysomething jukujo Sayaka Isoyama made an astonishing confession.
Despite her popularity among men throughtout the nation, the charmingly curvy Japanese gravure idol and television tarento told the studio audience that her sexual experience was quite low.
Blushing red, the 34-year-old admitted to having slept with less than five people.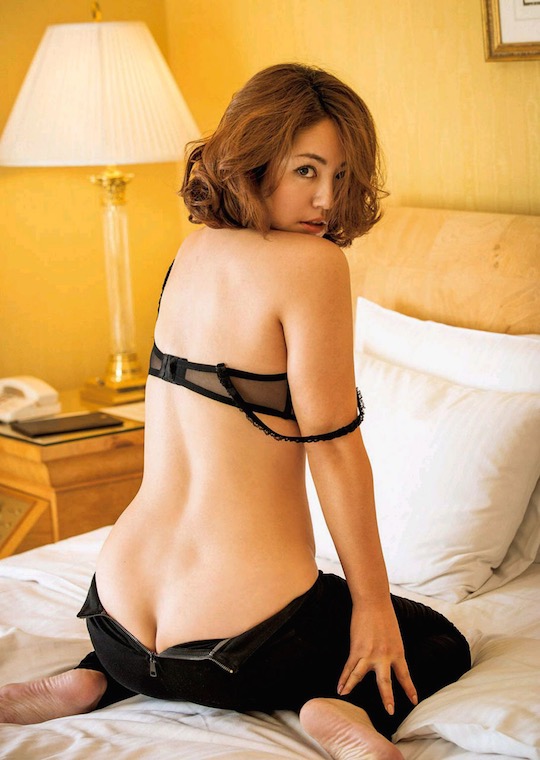 Her surprised co-guests on the show couldn't believe it. She then went further, explaining that she only has sex with people she dates properly and that she hasn't had so many boyfriends.
On being challenged about whether she had engaged in so-called "makura-eigyo" — the casting couch phenomenon that is an ingrained part of the Japanese idol and entertainment industry, as elsewhere (step forward, Mr Weinstein) — Isoyama vehemently denied it. Her fellow guest was unimpressed with her answer, noting that the gravure world always indulged in makura-eigyo.
Whatever the truth, it both saddens and delights us to think that Sayaka Isoyama's voluptuous body is still relatively untouched by male hands…

More Amateur wife XXX videos