A recent Japanese television show spent a segment measuring and "verifying" naked breasts… because Japan.
In a land where TV is known for basically inventing random ways to waste time, is this a new low? A new high?
Women with giant breasts (kyonyu) were stripped off — with patches over their nipples to maintain their modesty and, for some of the more shy ladies, masks over their faces — so that a female presenter could then grope their cups and even put her head underneath the breasts to experience their heft (a new kind of paizuri?).
The lovely busts on display ranged from F to G and even H cups. If the list of guests is to be trusted, at least some of the women were call girls and porn stars working at various delivery health joints in the Tokyo area.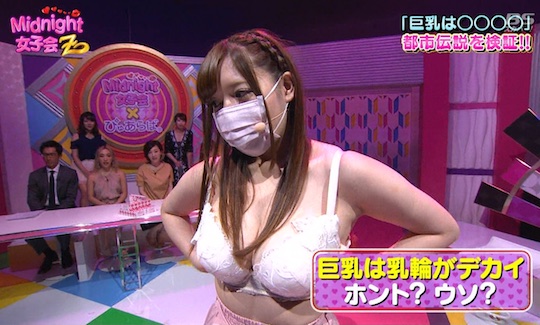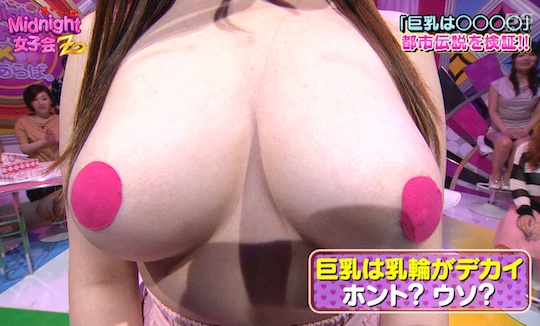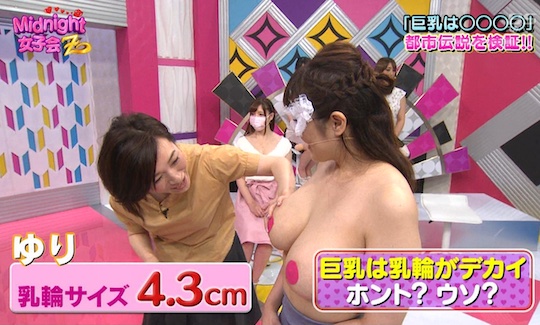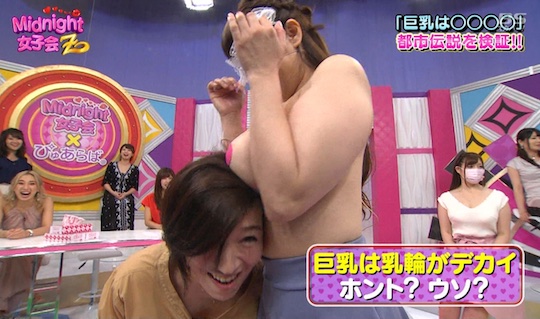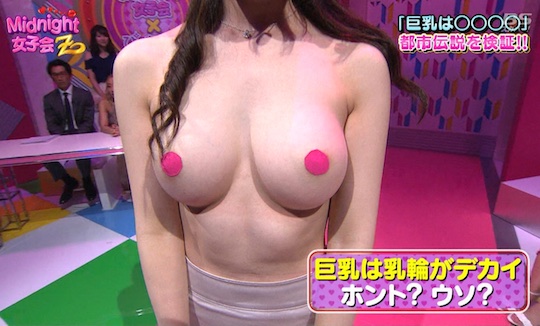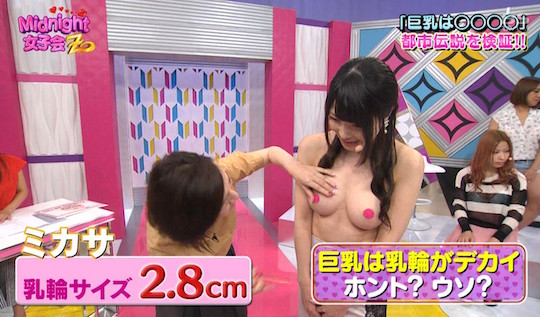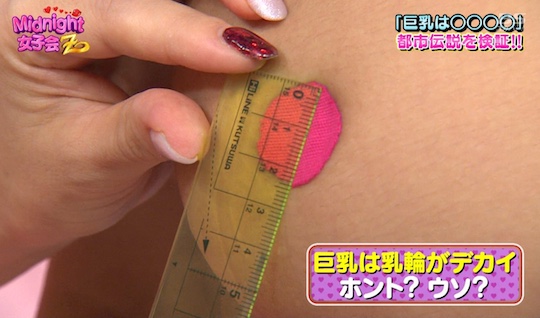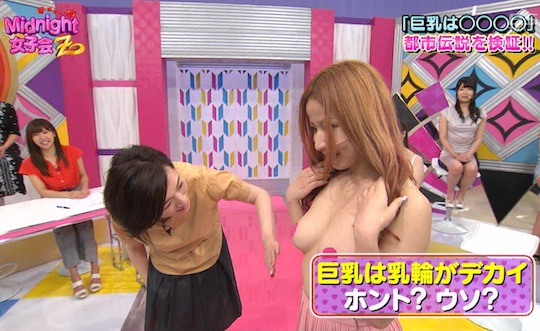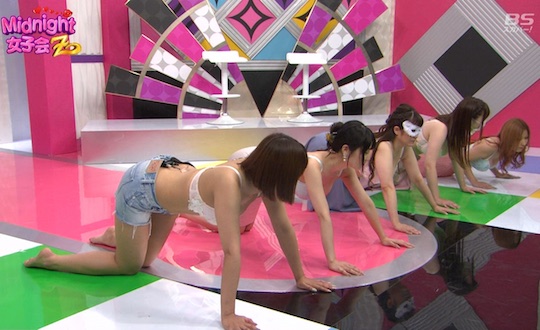 The presenters of the show, Midnight Joshikai (Midnight Girls' Party), also used a ruler to measure the exact size of the nipples. Because you can't be precise enough when it comes to these important points, right?
This tasteful show follows such classics as the one where failed gravure idols were humiliated and made to wear strange underwear, gravure model Anna Konno had her breasts groped, and a children's TV show where a presenter wore a costume that said "I love cock" on it.
More Amateur wife XXX videos