A masturbation survey of Japanese men has identified the place in Japan where people masturbate the most as well as other useful factoids.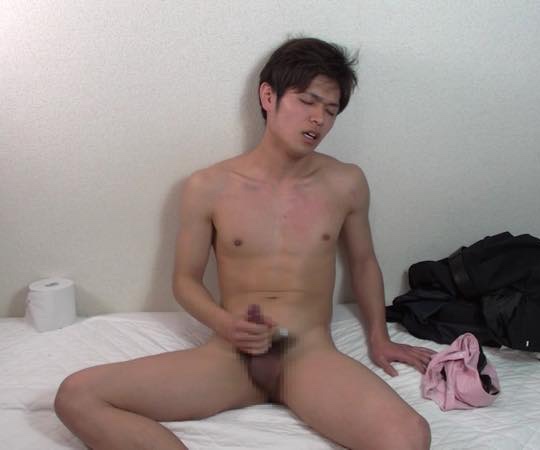 The National Male Masturbation Survey 2017 examined the current state of male self-pleasure. A total of 5,279 men aged between 15 and 64 around Japan were asked questions about their masturbation habits.
Onanism is biggest in Kanagawa Prefecture, it seems, with an average of 3.77 jerks a week. Several other prefectures followed closely behind. Incidentally, national average was 2.94 times per week. Does that seem a lot or a little?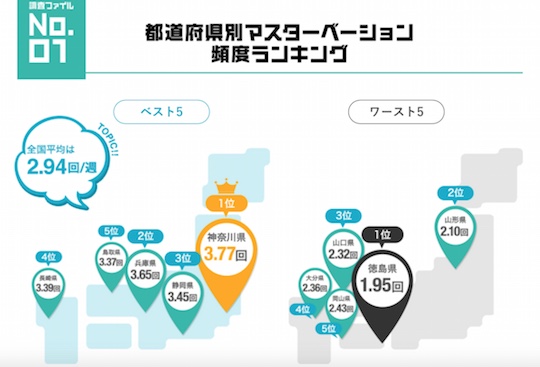 Favorite positions for self-pleasure were "sitting in a chair" at 33.6%, followed by "lying face upwards" at 27.9%.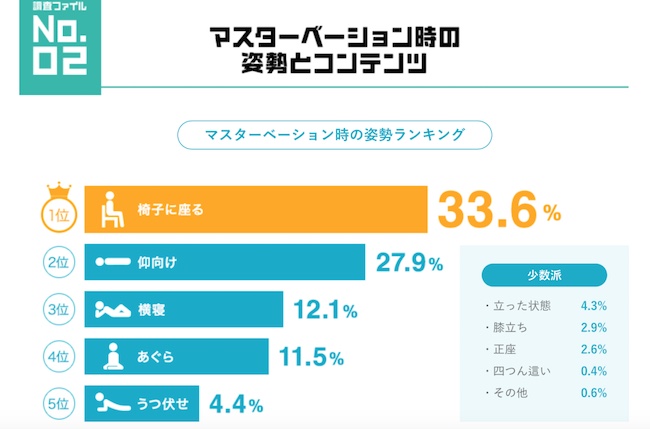 No surprise, then, that 79.5% of respondents said that watching porn was how they got into the mood. Adult magazines scored low, at just 6%, while watching AV that costs money was only 17.7% — which might not bode well for the future finances of the porn industry.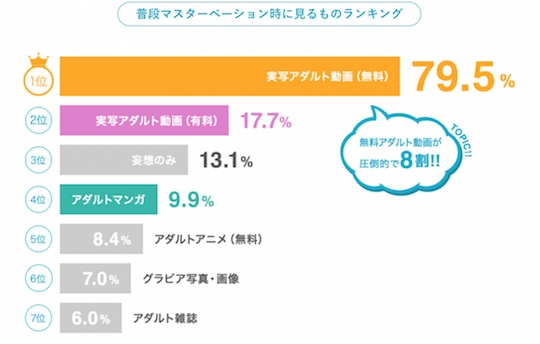 The overwhelmingly most popular method of masturbation was rubbing the penis up and down with your hand (95.4%). Well, that's a no-brainer. But we wonder what the results would have been like if onaholes and similar toys were included. We think they were probably excluded from this category.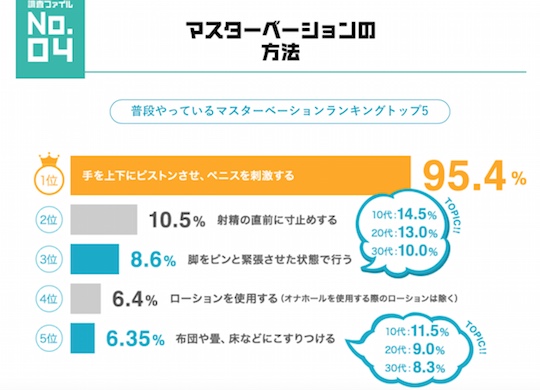 Masturbation is still a relatively private or shameful act, it seems, and over over 71% of respondents said they had no one to discuss their habits with. Just under 20% said they could talk with other men, though.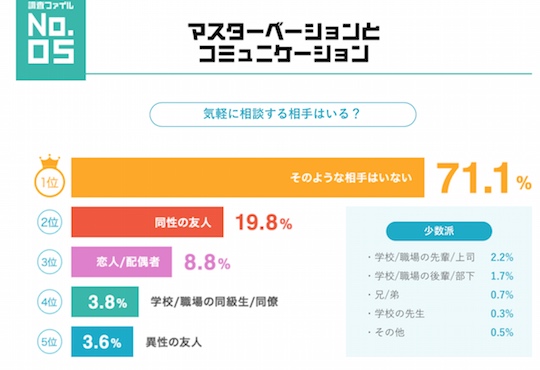 The survey was commissioned by Tenga (apologies for writing like the fourth Tenga-related post in two weeks). Interestingly, a lot of the most up-to-date research on sex and adult customs in Japan is done not by academic institutes or government bodies, but adult industry stakeholders like Tenga or condom makers.
More specifically, the survey was conducted by Tenga's new healthcare research division designed to examine the medical benefits of adult toys. It has also developed a series of "training cups" to help men who have become so used to masturbating with their hands that they cannot ejaculate during intravaginal penetration. "Improving sexual wellness" is the brand slogan, which is a sentiment we very much agree with.
More Amateur wife XXX videos