It used to be that everyone abroad thought Japanese TV was wacky because of the big-budget, outlandish game and challenge shows.
But in fact, the craziest stuff these days tends to happen on non-terrestrial channels, especially late at night. The live octopus tentacle sex reenactment broadcast recently being a prominent example! And remember the hand job karaoke? We're pretty sure the participants won't forget it in a hurry!
Trust the online TV channel AbemaTV, which also likes to throw in nude sex scenes into its drama shows, to push the boundaries.
Its show Momoiro Game Channel recently featured Japanese adult video stars undergoing clitoral stimulation — all in the name of good, health entertainment.
The porn stars in question were the delightful Makoto Toda, Ayumi Kimito (aka Ayumi Kimino), and Rena Aoi.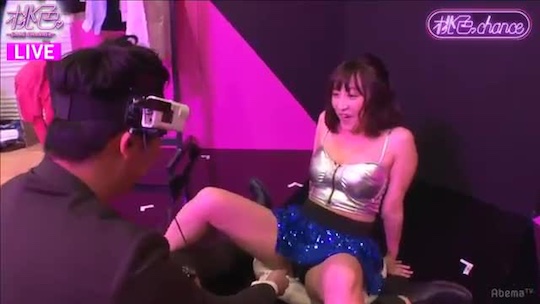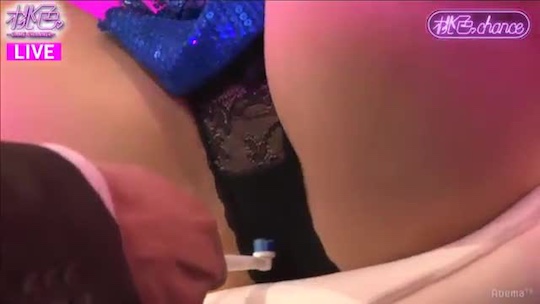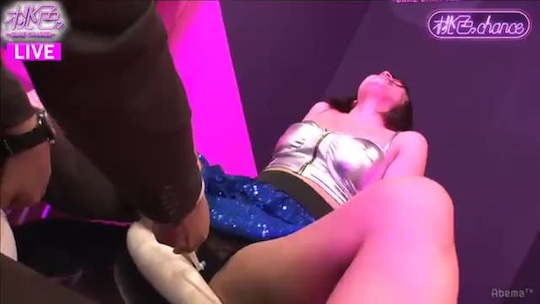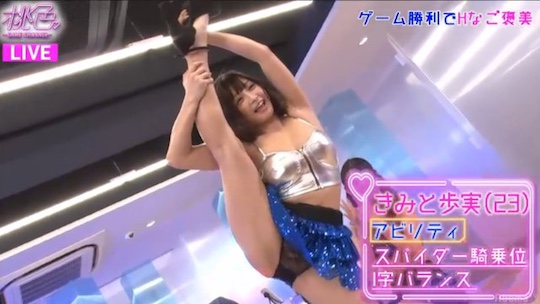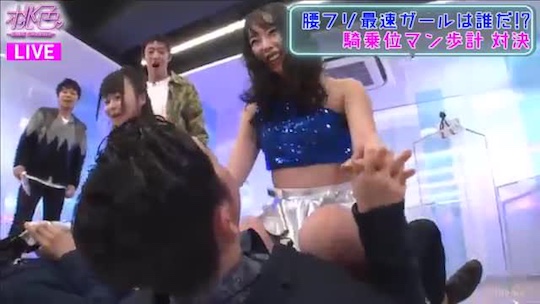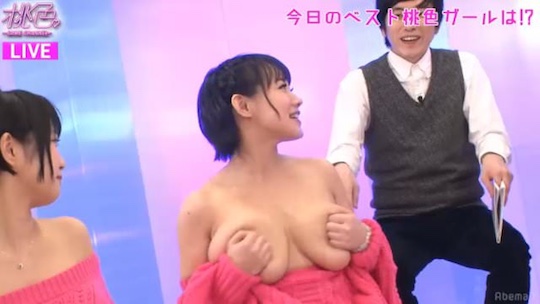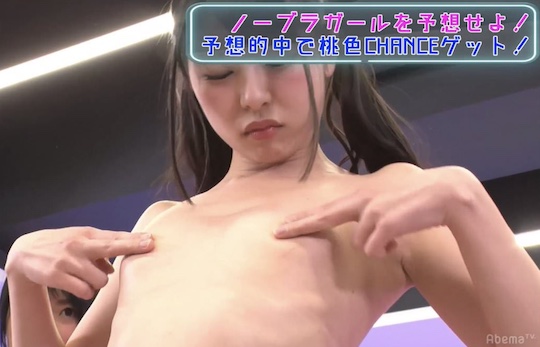 One of the presenters had fun buzzing between one of the ladies' legs with an electric toothbrush, using it like a denma massage vibe to bring her to orgasm.
Another AV idol spread her legs wide (and we mean, REALLY wide) and seemed to finger herself for the benefit of the camera looking down on her alluring body from above.
They also demonstrated bouncing up and down on a male presenter to show off their cowgirl position forte.
They were unfortunately clothed at the time, so what was on view was wild and weird if not actually explicit. However, later they were then practically nude as they showed us their best "hand bra" (tebura) poses.

More Amateur wife XXX videos