The massive increase in tourists to Japan has had one interesting effect that has so far gone unreported: interracial sex is apparently on the up.
"Inbaundo furin" (inbound tourism adultery) is one term that has been coined, as noted in an article by Toyo Keizai, referring to the women in their thirties and forties who hunt for foreign (especially Western men) in the bars of Japan's capital. They are looking for quick and easy affairs or one night stands with these tourists who flew in for just a short time. What happens in Tokyo, stays in Tokyo.
The article interviews a 39-year-old woman who runs her own import business. Though she earns ¥8 million a year and has had a husband for a decade, her sexless marriage has left her pining for more. And she seeks it in the bars of Golden Gai, preferring the retro district to the bars of Ebisu or Roppongi where many foreigners gather. She claims to have had sex with men from 18 different countries.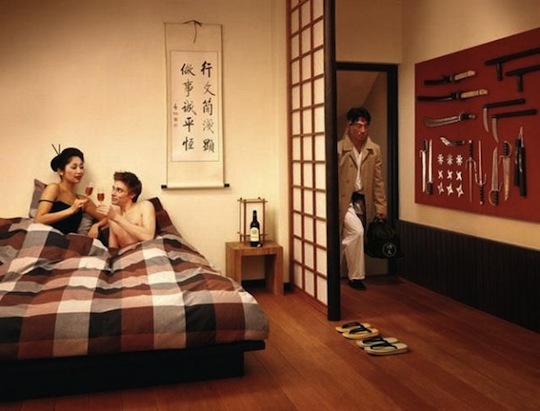 Another woman aged 45 praises her foreign lovers for complimenting her body despite her age and for always putting on a condom. She uses apps like happn to seek out her gaijin lovers.
Of course, this is all tabloid speculation with just two women, whose real names are redacted in the article. So who knows the veracity of this "trend." But we certainly like the idea of these jukujo prowling the streets of Golden Gai, looking for their latest catch.
Japan's condom makers had better start preparing extra stock for summer 2020, when hordes of extra foreigners will descend on Tokyo. The Olympic Village, in particular, is always notorious for being a sex den where athletes of different nations hook up.

More Amateur wife XXX videos