The Virgin Killer Sweater was a huge viral success thanks to busty gravure Jun Amaki's heavenly decision to model it. The original costume sold out (thankfully, only for a short time) and even inspired its own spin-off onahole toy (not just once, but twice).
Now come the happy tidings that the outfit, which is basically a super skimpy sweater-style backless dress, is back in two new versions. Praise the eight million gods of Shinto, for this is a very fine update indeed — and perfect as we head into spring and the weather warms up.
This is the next generation of virgin-slaying clothes.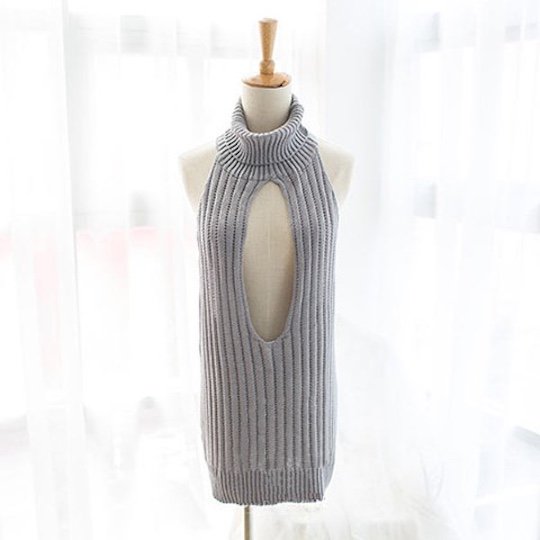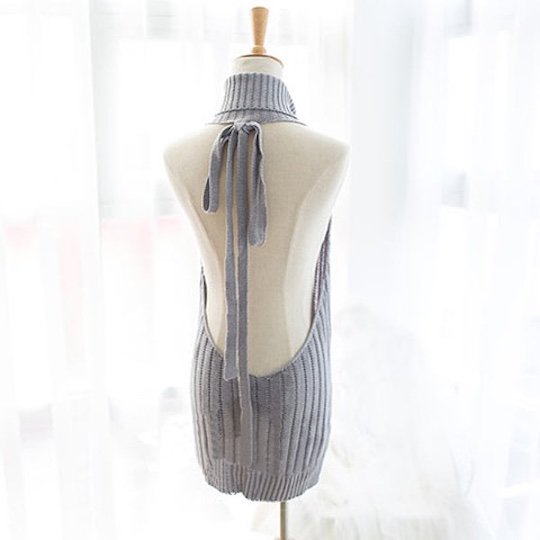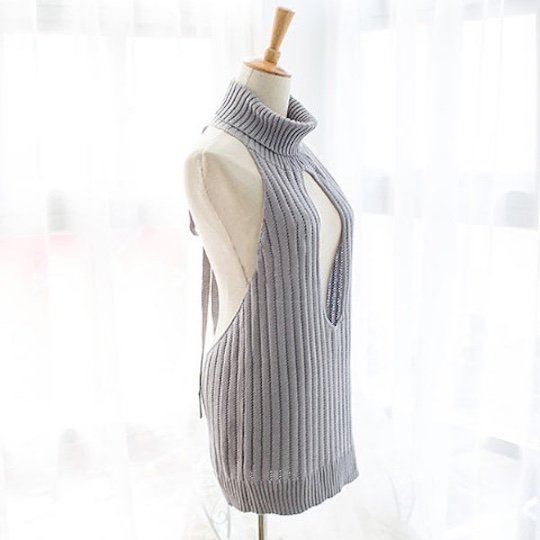 If you thought that showing the back and sides was already more than enough flesh, then you didn't reckon on these designs that expose the bust, too. One of the pair of new versions has a generously sized "bust hole" right in the front. The other one has two short sleeves, a smaller "bust hole," and tie-up panties on the bottom to make it easier to open up and access the downstairs areas when things get hot down there. Both come in the same gray that made the first sweater (barely) worn by Jun Amaki so famous.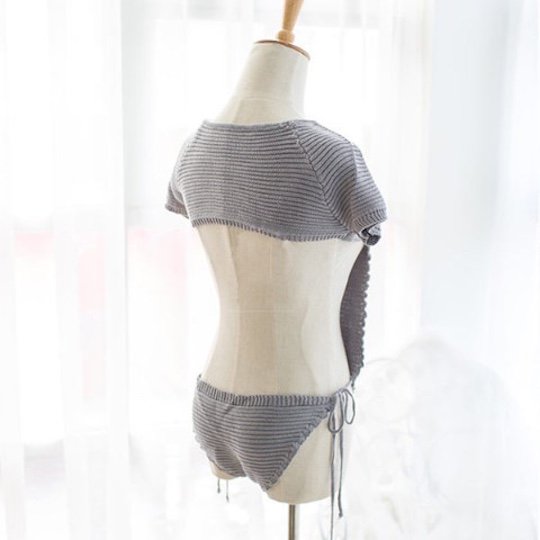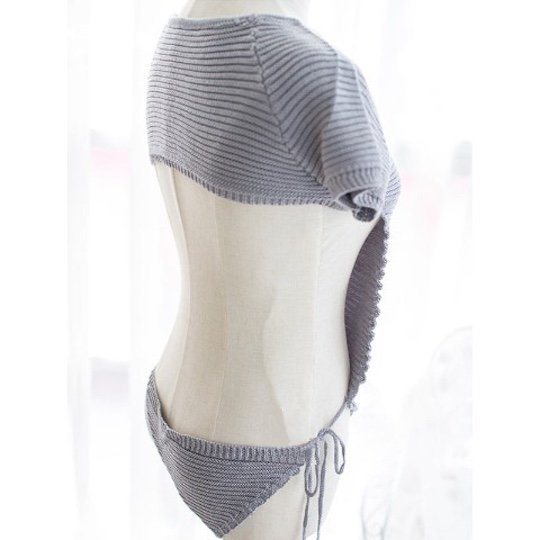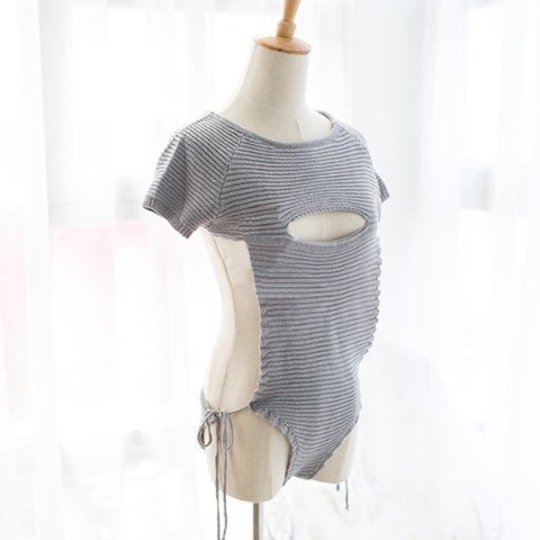 Costume parties, swinger events, sex sessions with a partner, dressing up dolls, appointments with call girls, and more will never be the same again!
The Virgin Killer Sweater new versions are available from Kanojo Toys.
More Amateur wife XXX videos