The gravure idol Yurina Yanagi rewards her legions of male fans by stripping off in the new Japanese film Junpei, Think Again. An image from at least one nude sex in the movie has leaked online.
In it, Yurina Yanagi shows off her breasts as she lies in bed in the embrace of a male lover.
Currently only this blurry shot is available but we hope to update with a better image soon, though we will probably have to wait until the DVD release.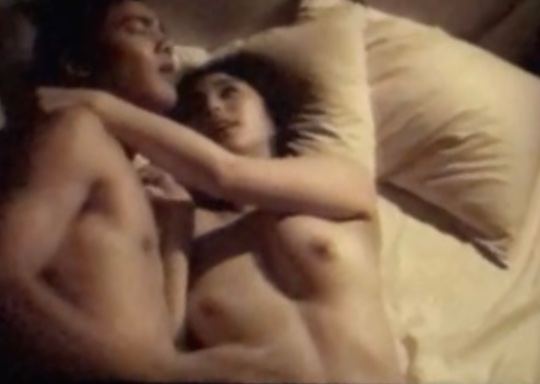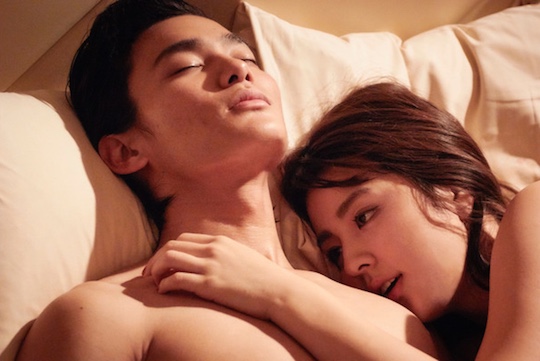 Junpei, Think Again (Junpei, kangaenaose) was released in Japan on September 22nd. It is directed by Toshiyuki Morioka and deals with the love affair between a gangster, played by Shuhei Nomura, and a Kana, played by Yurina Yanagi.
Born in 1994, Yurina Yanagi is one of the most popular gravure idols at the moment, known for her bust and her short hair. She has an older sister, Iroha Yanagi, who is also a gravure idol — which may the only such arrangement of its kind in the current industry, perhaps with the exception of haafu idols Marina and Erika.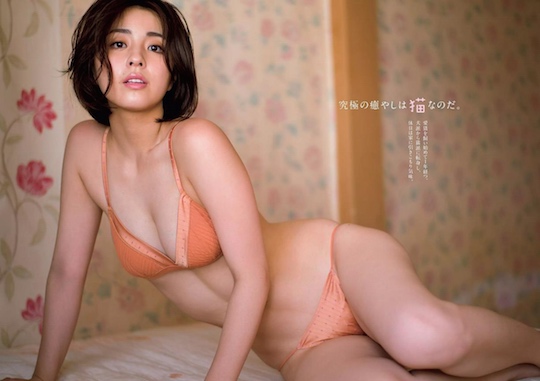 It is not unknown for gravure idols to exploit their appeal when making forays into acting. Last year, Anna Konno made headlines with her nude scenes in Ah, Wilderness.

More Amateur wife XXX videos