Newbie gravure idol Yumi Asahina (朝比奈祐未) quickly made an impression on us a few months ago with her awesome butt — so much so that we included her in our updated list of top asses in Japan.
Now she's gone one step further with a new photo book release that sees her strip off, not only revealing her gorgeous butt but even her bush and breasts. Praise the 8 million gods of Shinto! She's joined the long tradition of the "hair nude" full-frontal photo shoot.
The 26-year-old G-cup gravure idol was shot by Kendrick Watanabe for a retro-tinged photo book called "Asahina Gaho" (Asahina Pictorial), which went on sale on July 7th. The front cover and title makes this look like a release from the Showa era, perhaps the late 1960s or 1970s. Certain other shots also have a vintage feel, though the theme doesn't seem consistent.
What is consistent is how beautiful Yumi looks. And what's even more impressive about this is that it's actually Yumi Asahina's first photo book release. So she's gone full frontal for her debut, which takes some guts. (That being said, the hair nude shots only make up a small proportion of the overall photo book, according to one online review we read. "Santa Fe" this is not!)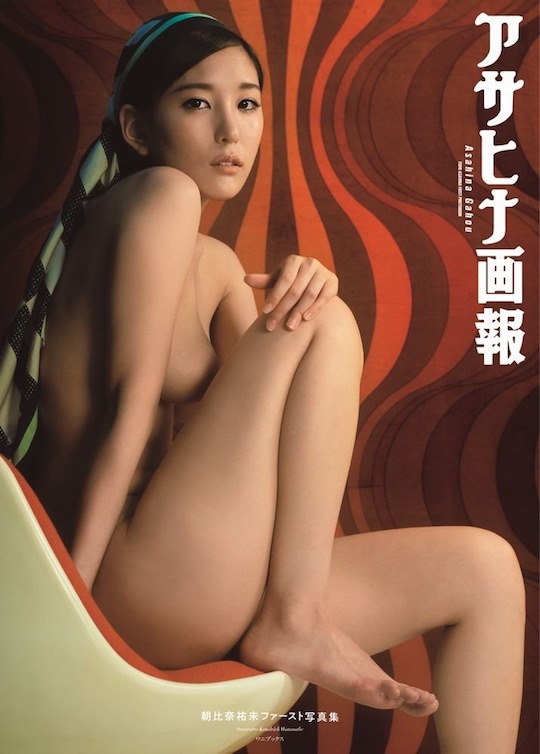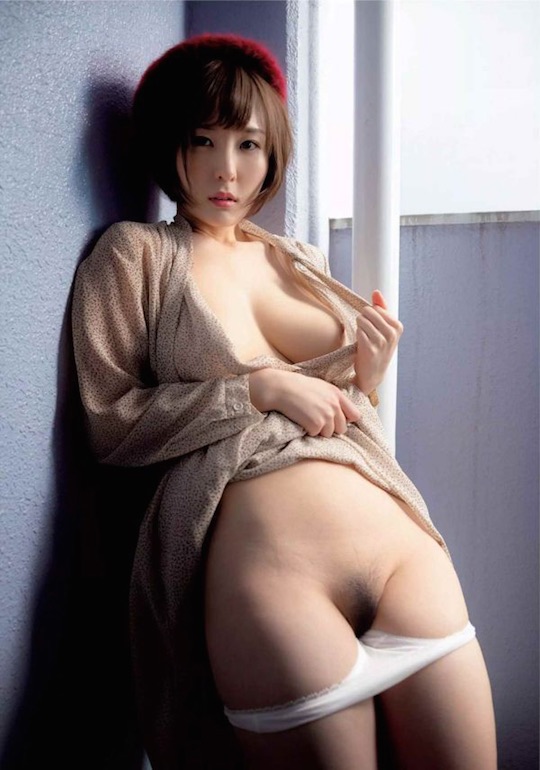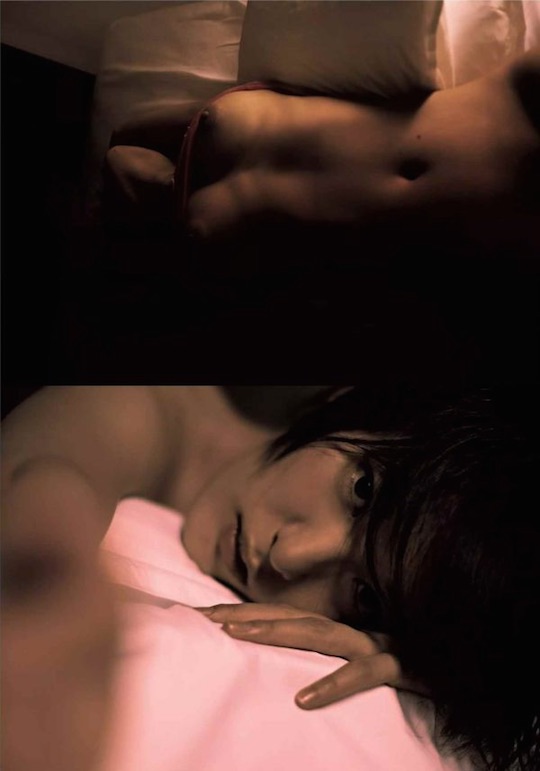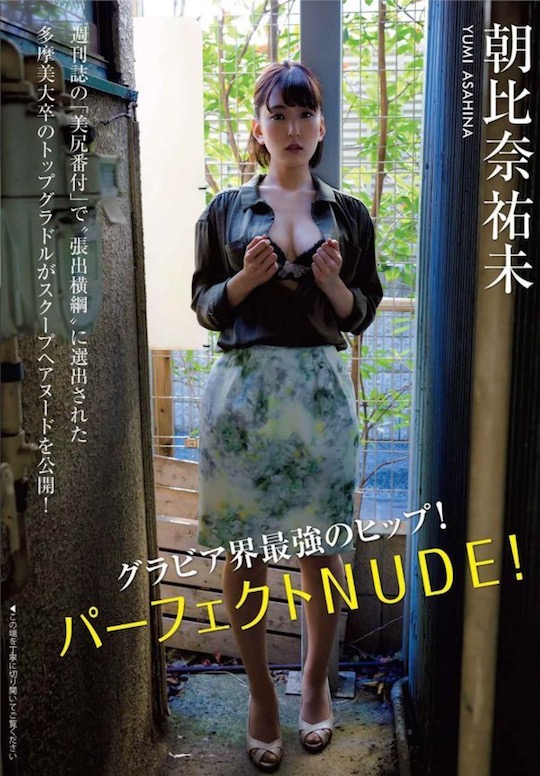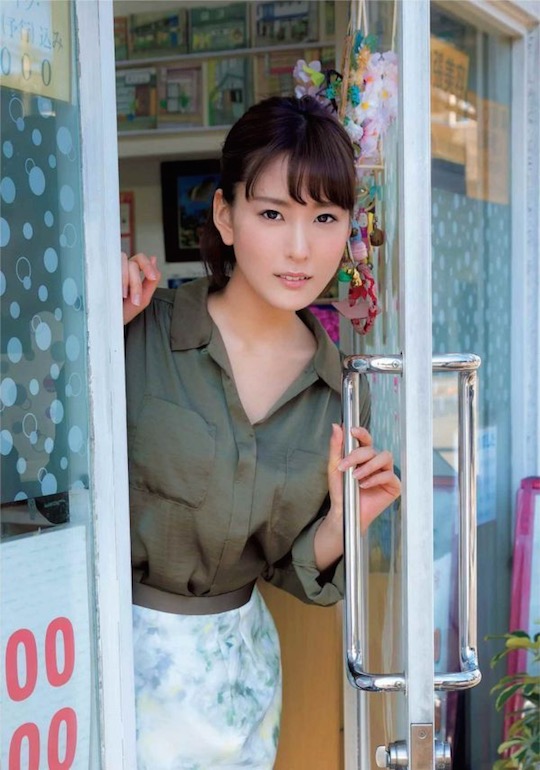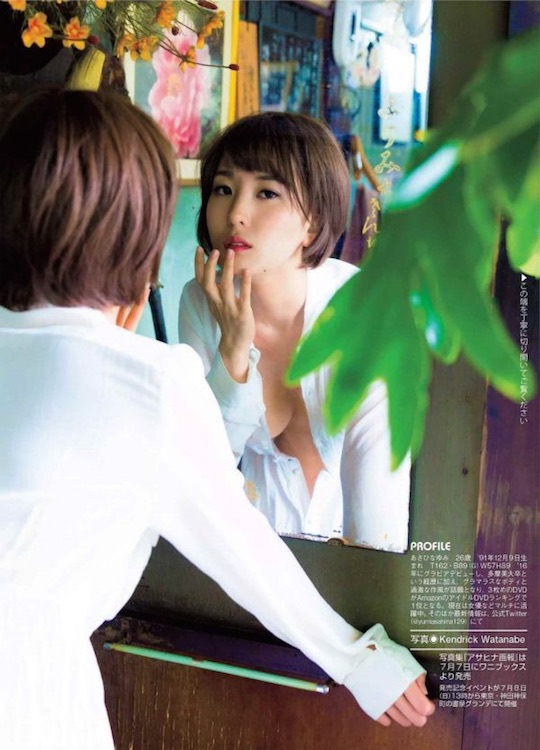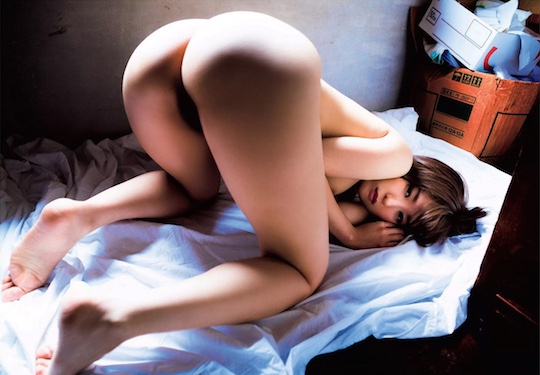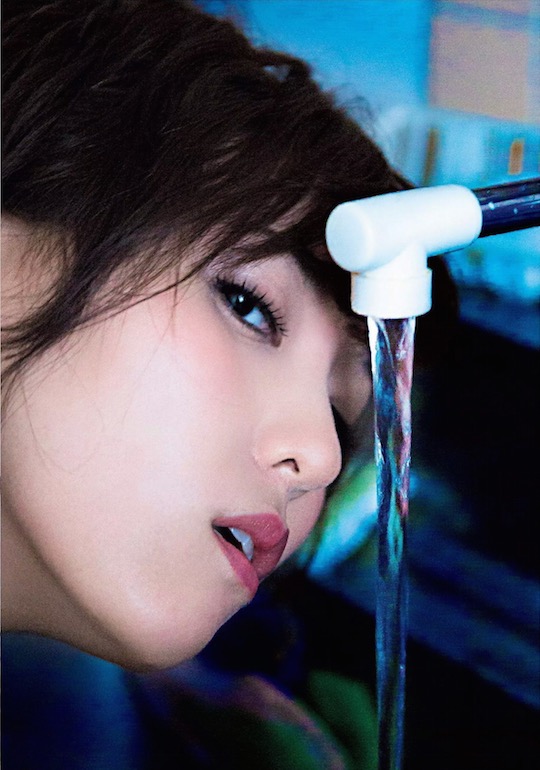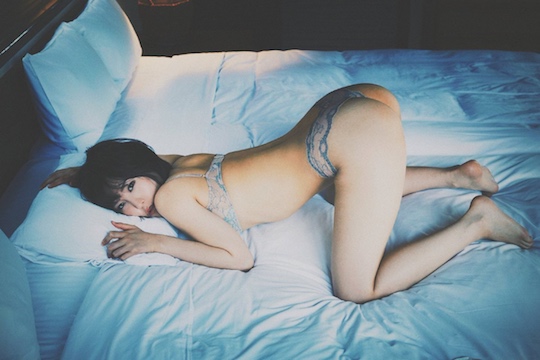 She's on something of a roll this year. She also had a sexy "image video" out on DVD in May that was pretty stunning as well as a couple of Kindle-only gravure releases.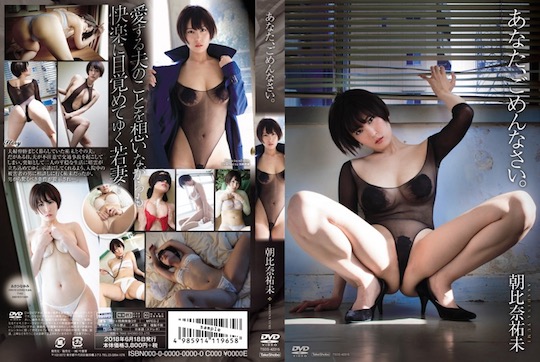 And the selfies she posts on social media are also jaw-droppingly hot, too.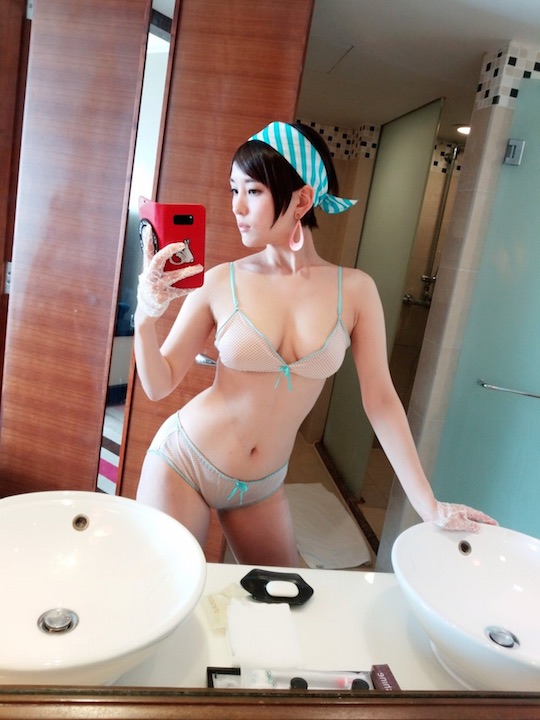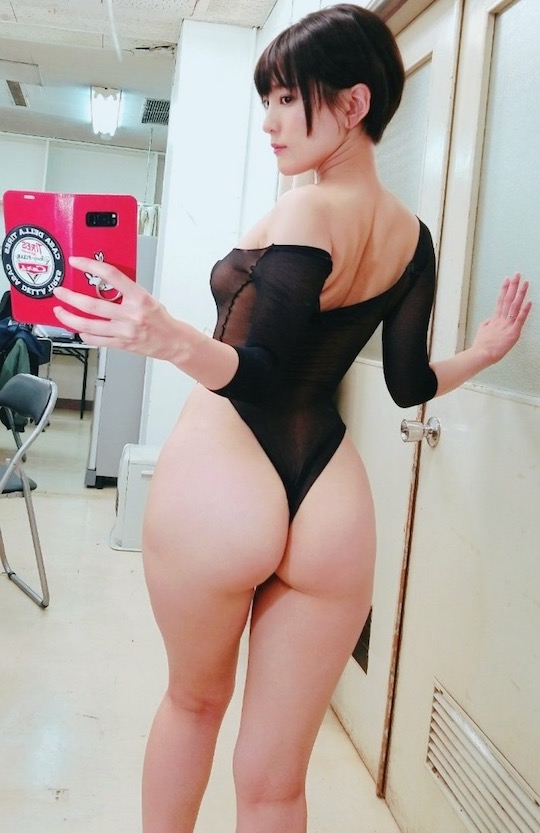 Other gravure idols to make the leap into the realm of hair nude in recent times include Yuka Someya, Bambi Watanabe, and Moemi Katayama.
In addition, two other great photo book debuts that caught our eye are Ayumu Takeuchi's and the leggy ring girl and race queen Miho Abe's.

More Amateur wife XXX videos