No chronicle of Japanese adult fetishes is complete without mention of tentacle sex (aka tentacle rape). Known as shokushu goukan in Japanese, the trope was made famous by The Dream of the Fisherman's Wife by Hokusai — a shunga erotic print vividly depicting an ama diver's fantasy of an octopus having sex with her — but pops up in other walks of life, too. We really liked an erotic photo shoot we spotted in 2016 of a slinky Japanese gravure idol rollicking with a live octopus.
And it was recently on a mainstream TV show! Kayoko no Heya is a late-night program on Fuji TV fronted by Kayoko Ohkubo.
On it, and for reasons unknown, the up-and-coming gravure idol Yui Kohinata cavorted with a live octopus between her legs while lying in an empty bath. Intertwining with her slender body, the octopus writhed around in her groin — admittedly, Yui was wearing a bikini to spare her modesty — as it placed its suckers all over her youthful skin.
We've always felt that Yui Kohinata is fabulously pert in her own right, but adding the sight of her romping with a live octopus is surely enough to set any heart aflutter. The eight-armed mollusc lay all over her bust and stomach, before making its oozy way down to her groin area. Yui, meanwhile, nonchalantly plays a game on her phone throughout the proceedings. Okay, to be more accurate, she does seem to squirm a bit!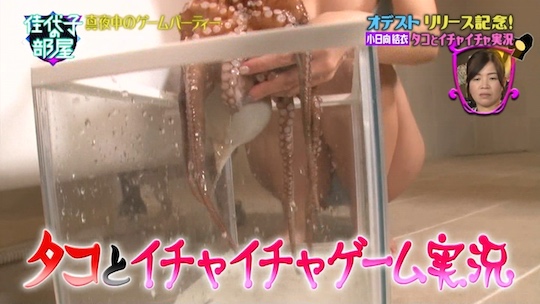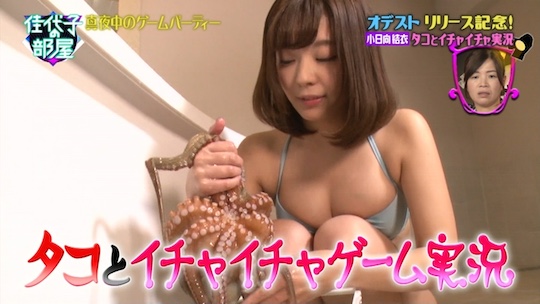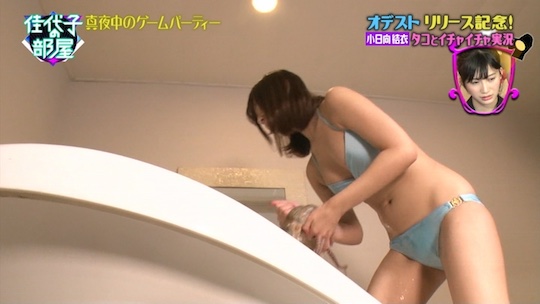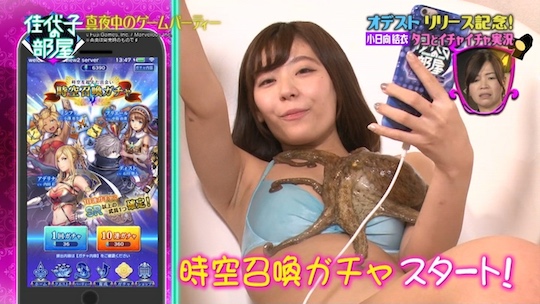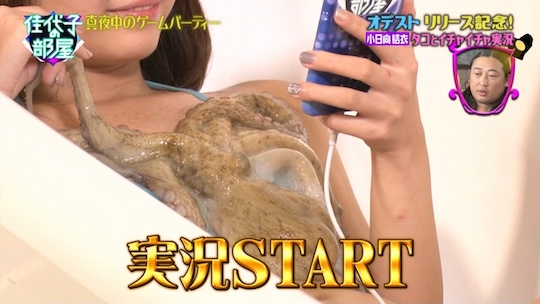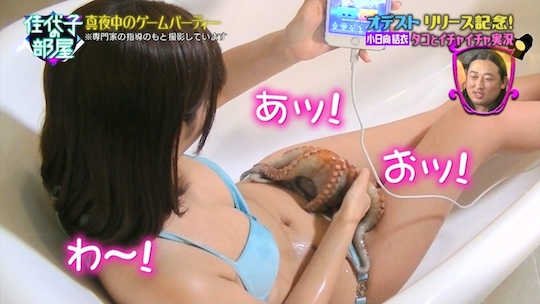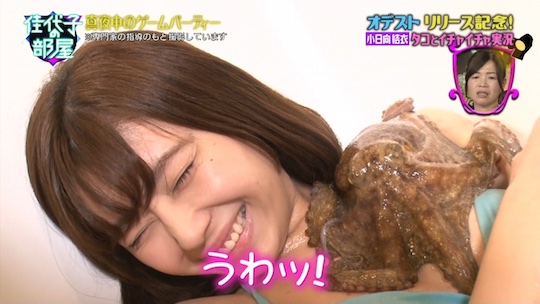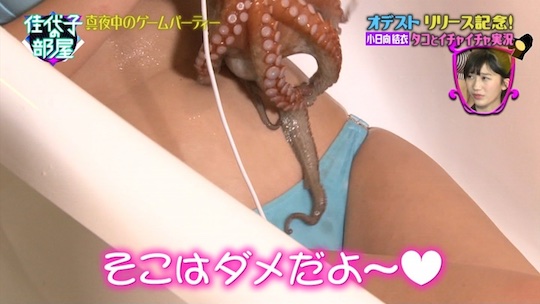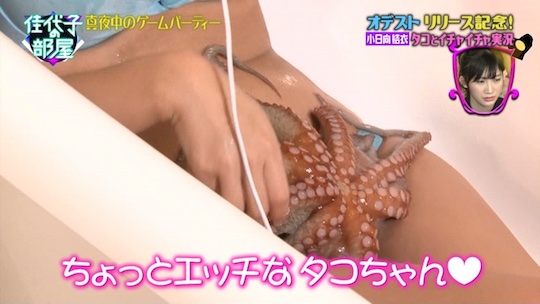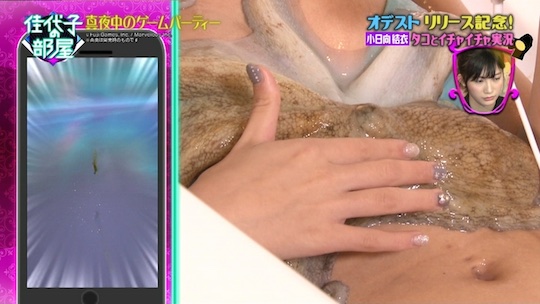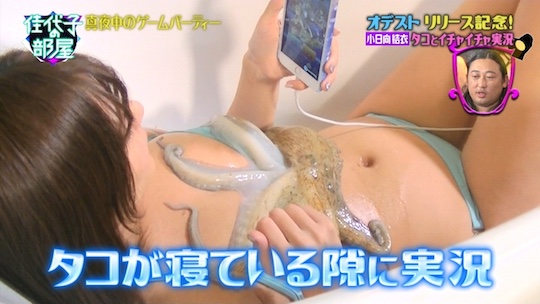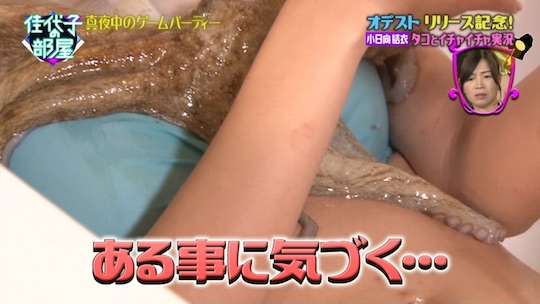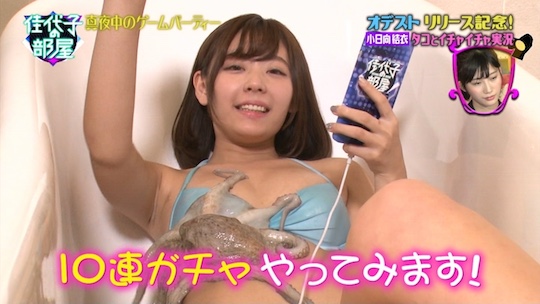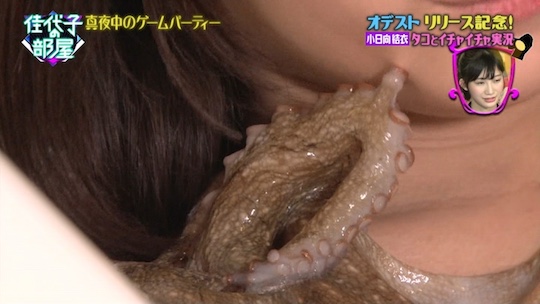 Truly a modern-day remake of the iconic Hokusai print.

More Amateur wife XXX videos