Gravure idol Nanami Moegi has posed semi-nude in the latest push in her career.
The 24-year-old, G-cup idol has released a steady stream of DVDs since she debuted in 2012, but has yet to hit the big league. Will this all change with her latest photo shoot?
This is a typical example of the "semi-nude" shoot — aka chakuero (chaku-ero) "clothed erotic" shoot — some idols do, as opposed to the fully nude ones that reveal pretty much everything, though often with the exception of their hairy bush.
Gravure idols Yuka Someya and Moemi Katayama both recently showed us other examples of this trend, while someone like Haruna Yabuki was braver, going the full hog and doing a nude shoot with the legendary Kishin Shinoyama.
Adored for her beautifully pucker lips and slinky figure, Nanami is clothed and covered up here, though only very ostensibly so. The see-through body tights or mud leaves hardly anything to the imagination.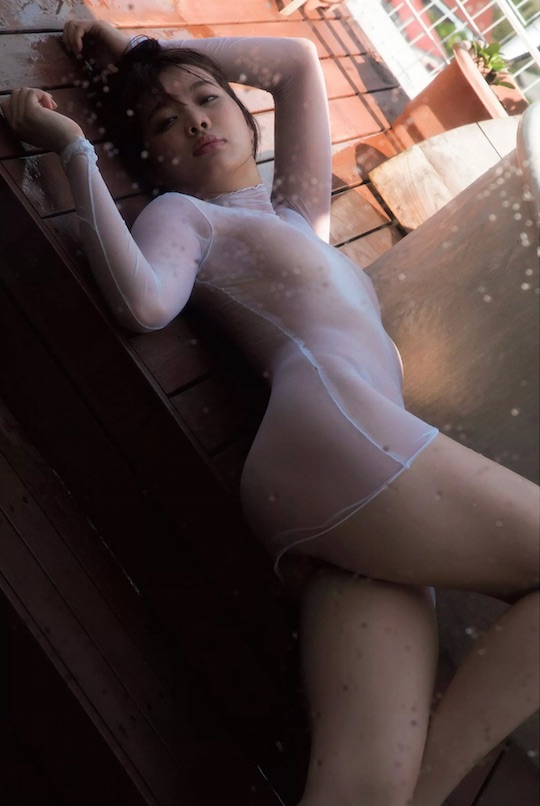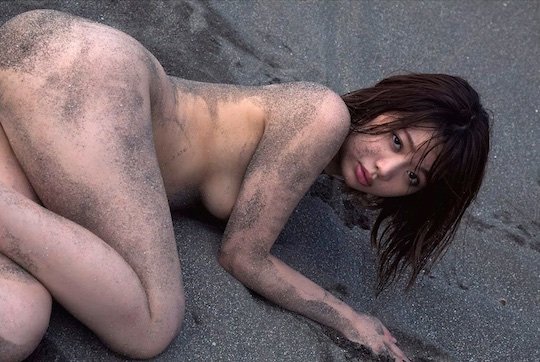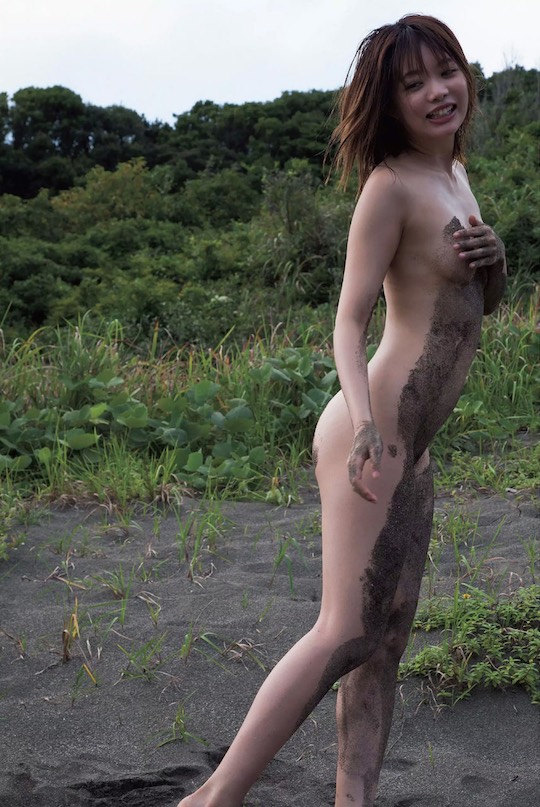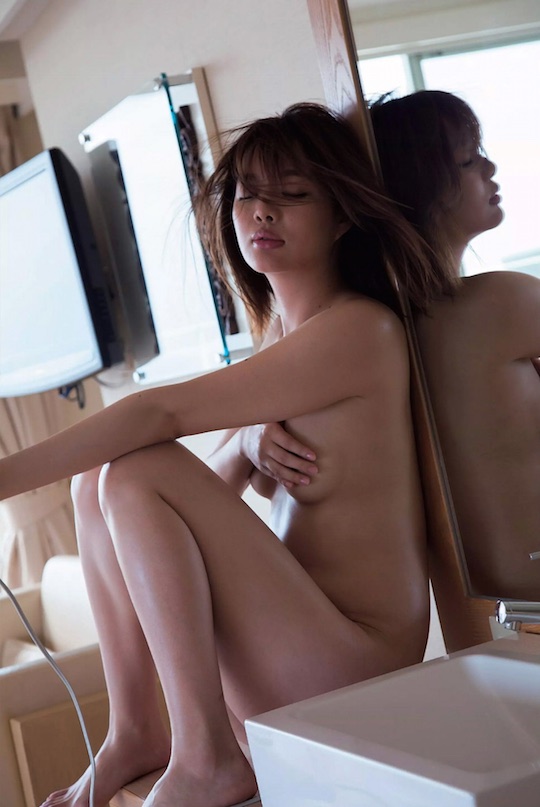 She first came to our attention a few years back with the stunning selfies that she posted online.

More Amateur wife XXX videos