There are nip slips and then there are nip slips.
The gravure idol Hikari Hashimoto (橋本ひかり) recently suffered an incident that falls squarely into the latter category.
For reasons known only to the people who devise Japanese television content, the idol was recently doing an interview (filmed live and remotely from her home) for the web channel AbemaTV in which she was supposed to whip off her top to reveal her bikini beneath. Unfortunately (or not), her breasts had come loose from the flimsy bikini top (or bikini-style bra) and her right nipple was firmly and delightfully visible as she pushed her chest out to show off her best assets. Little did she know that was actually presenting far more than she had expected.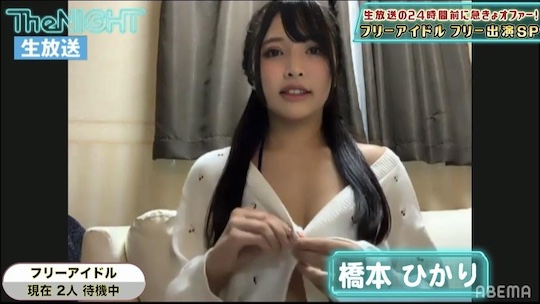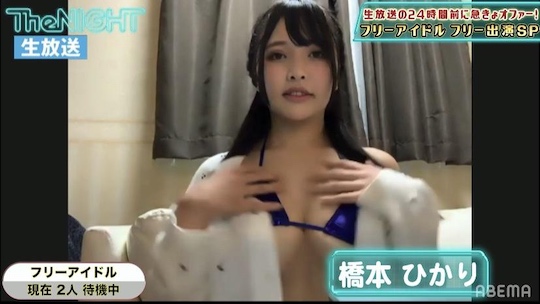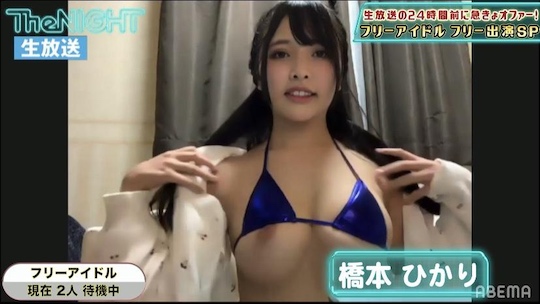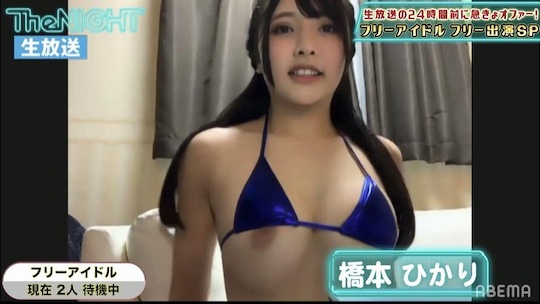 The hosts looked flabbergasted but it's highly possible the whole thing was staged (maybe even with the complicity of the producers, who want good ratings and nudity is fine on web TV in Japan).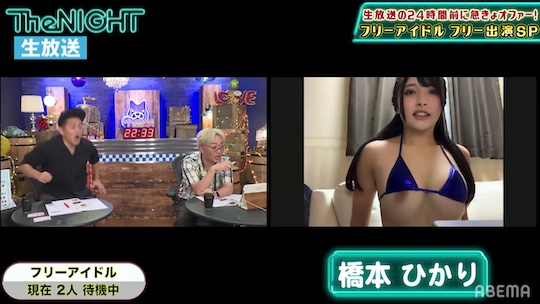 The gradol world is overcrowded and someone like Hikari Hashimoto, who is apparently freelance and with no agency contract, has to do something to stand out. Certainly flashing her F cup qualifies as "something."
Can she ride this notoriety to bigger and better things?
Apparently an actual law student, the 22-year-old describes herself as "the top law student gradol in Japan who strips." She is about to release her second DVD.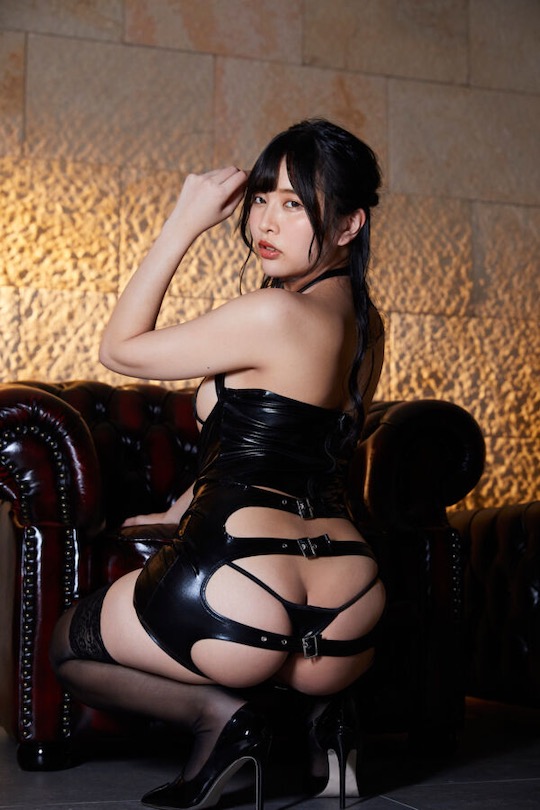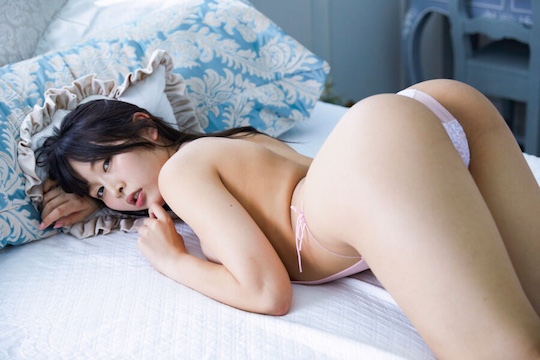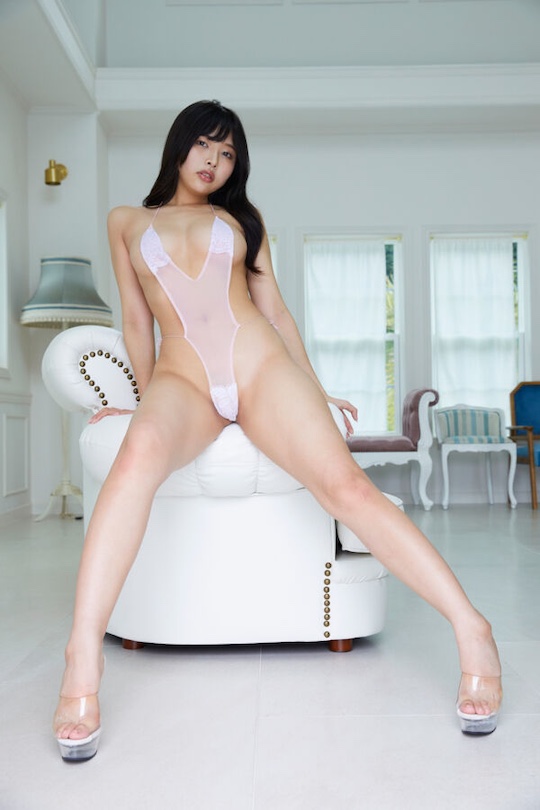 Check out our tumblr page for more pictures of Hikari Hashimoto.


More Amateur wife XXX videos