Why settle for a regular cock when you can have a dildo with all kinds of "extras"? And why settle for a regular dildo when you can have a… goya?
The Goya Dildo is exactly what its name says it is: a cock dildo that looks and feels like penetration with a goya.
What's goya, you might ask. Well, goya is a type of bitter gourd that is common in Okinawan food. It's healthy, chunky, and green — and tastes delicious in certain dishes. It's definitely a staple of our summer diet.
Not surprisingly, then, the Goya Dildo comes in a vegetative green (as well as a perhaps slightly less alarming skin color version).
The dildo combines the best features of a cock dildo (a glans and suction cup — useful for sticking it to surfaces) with the incredible delights of goya, such as unique texture along the shaft.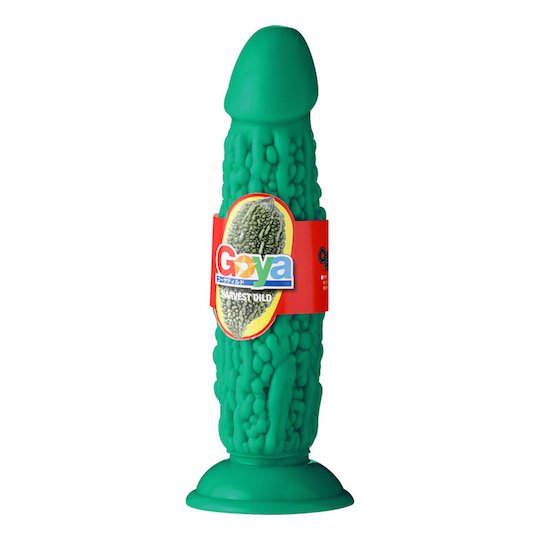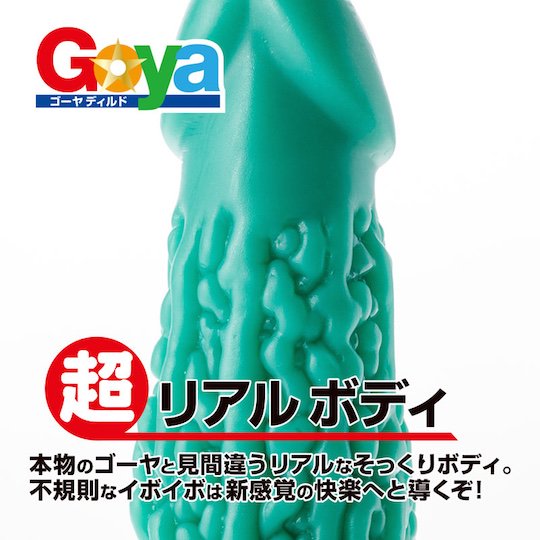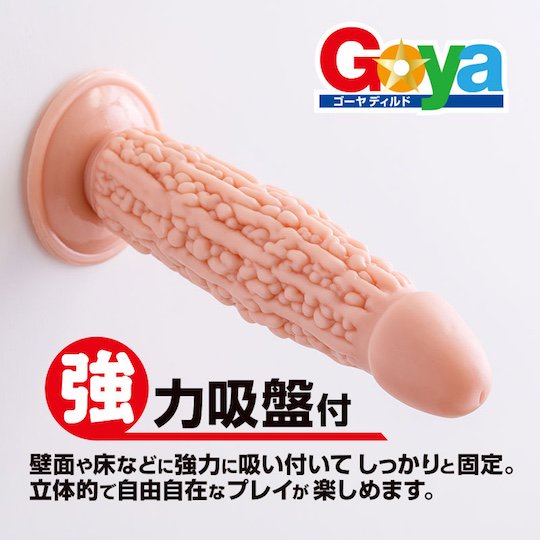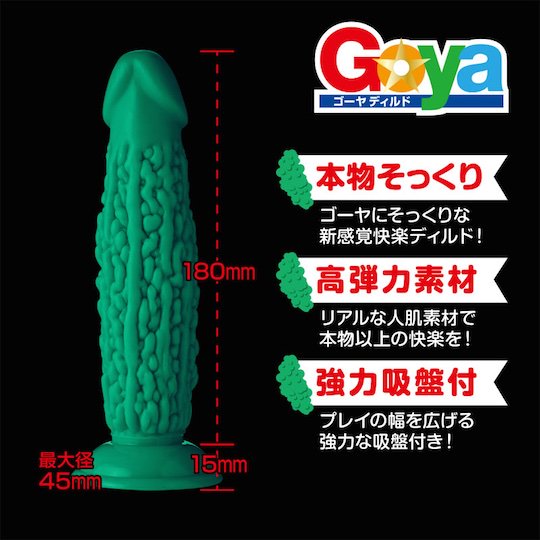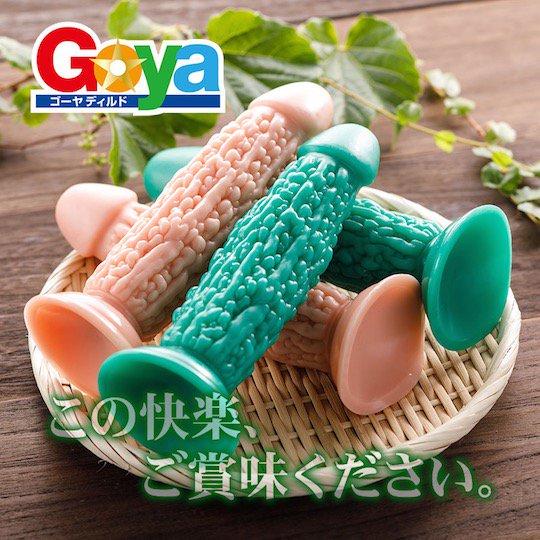 This might look like a parody or joke item, and there are a few of those around, but this is a genuine dildo that works wonders for male or female users.
It also taps into a history for "natural" dildos in Japan, such as traditional sex toys that use the zuika giant elephant ear plant from the Higo region (these are still available in modern-day versions). The earlier Sweet Corn Cob Dildo already played with this.
We're not sure how ancient or traditional it is to use goya as a dildo, but history is certainly in the making with this inventively designed toy.
The Goya Dildo is available now from Kanojo Toys.

More Amateur wife XXX videos