Remember our excitement over Suzu Honjo? Ahead of her much-anticipated adult video debut for Soft on Demand, she did a lavish nude photo shoot.
Now we've found some preview images from her first AV release, which came out on April 26th from SOD Star.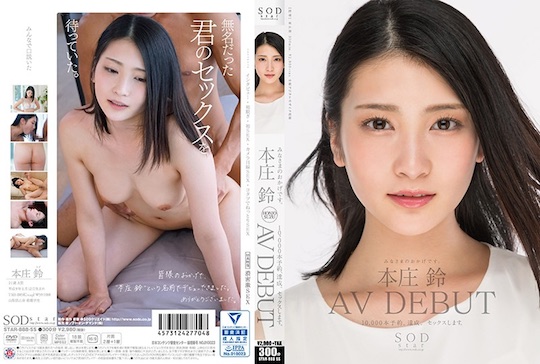 Directed by Ietaro, Honjo's 305-minute title (1STAR00888SS) has attracted 10,000 advance reservations, which is a lot in an overcrowded industry where many performers debut to a whimper (with the exception of a few celebrities switching over from another industry) and most releases shift only a few thousand in total.
In her porn debut, Suzu Honjo is the sex partner of a decidedly older, slightly overweight man — thus igniting a thousand fantasies of middle-aged salarymen all over Japan.
Alternatively, the sight of the slender 21-year-old's body being ravished by such a man might rather fill you with revulsion and painful envy! Well, they say there is a shortage of male AV performers, so perhaps this guy was the only person they could find to step in and do the honors. Somehow, though, we find that hard to believe!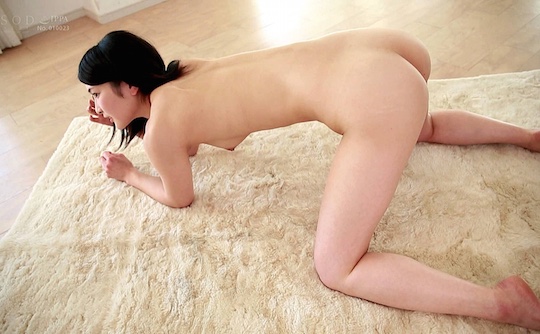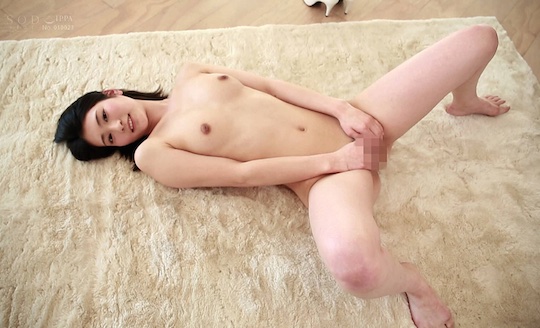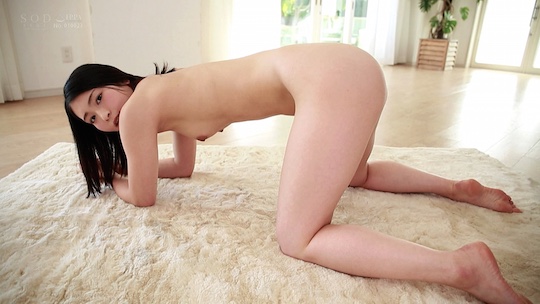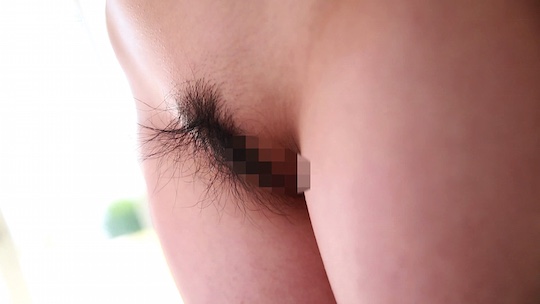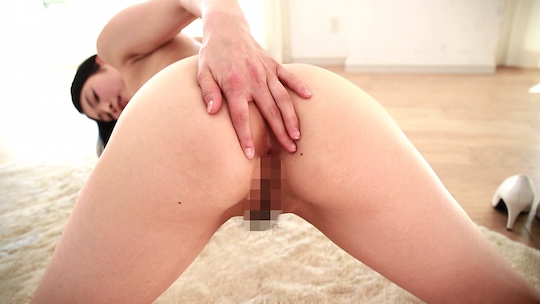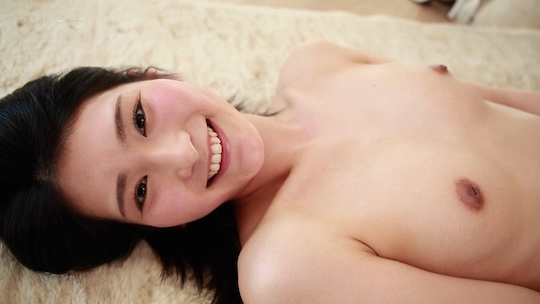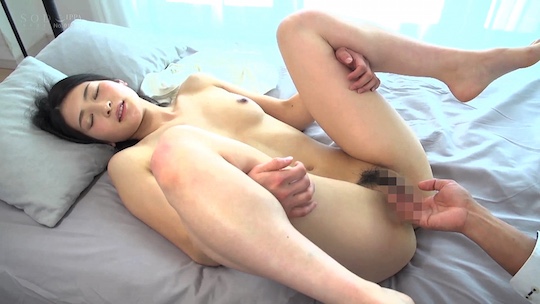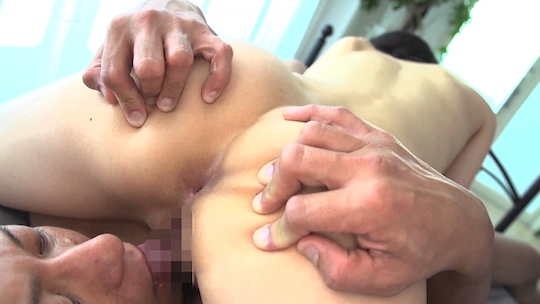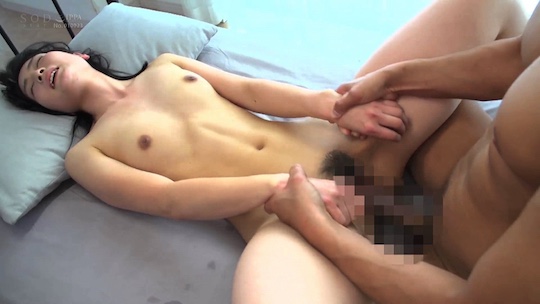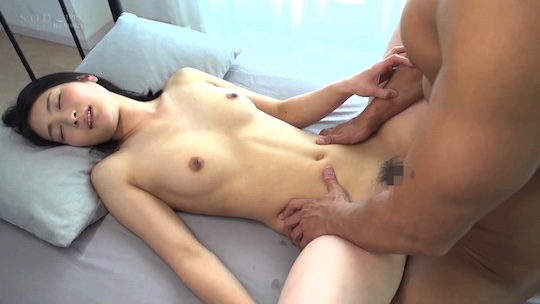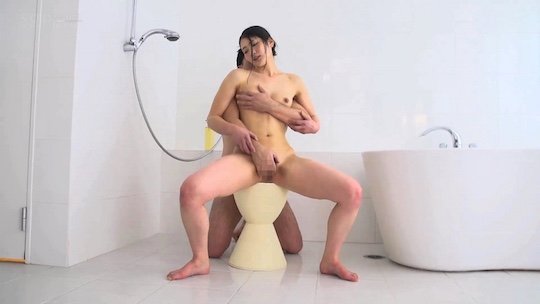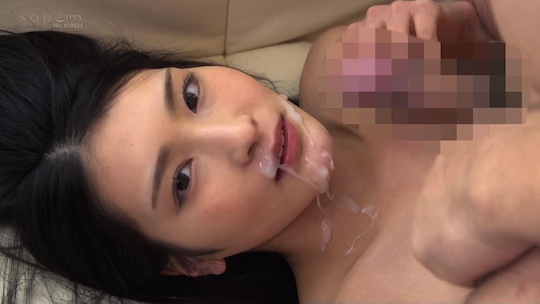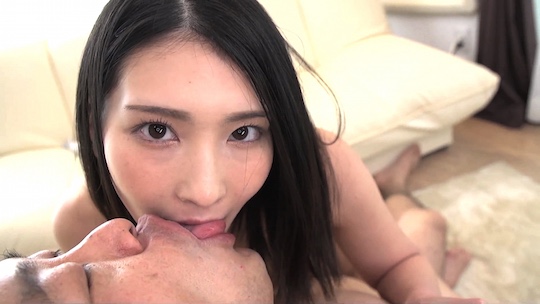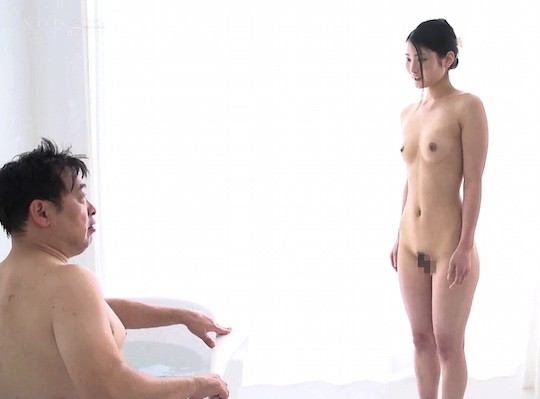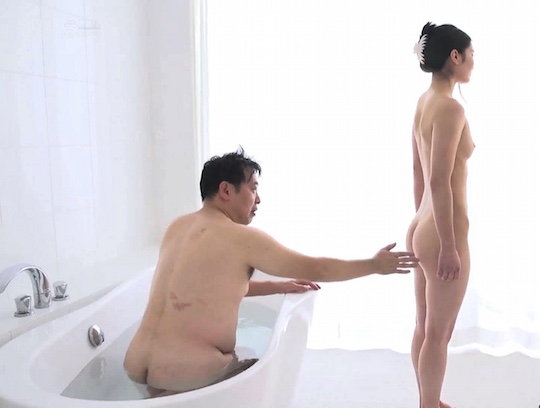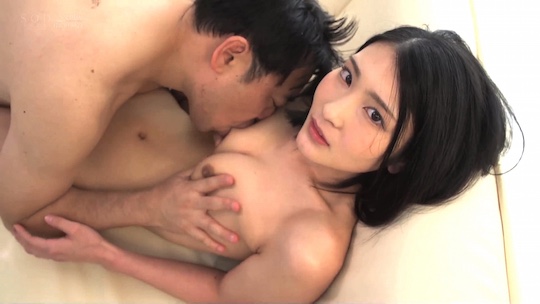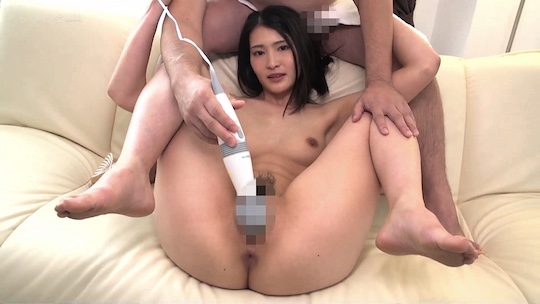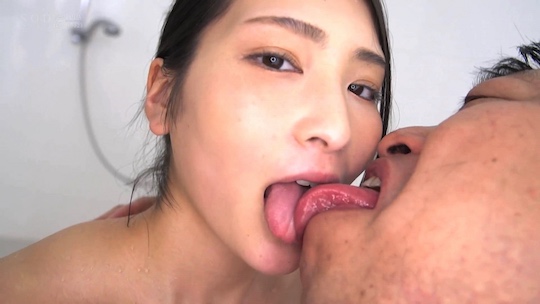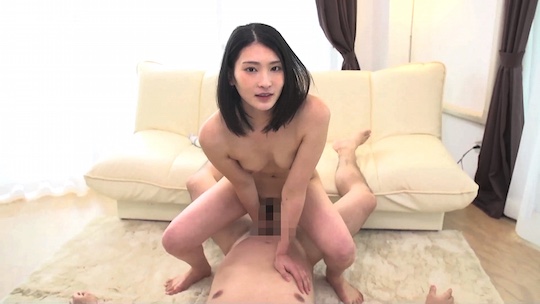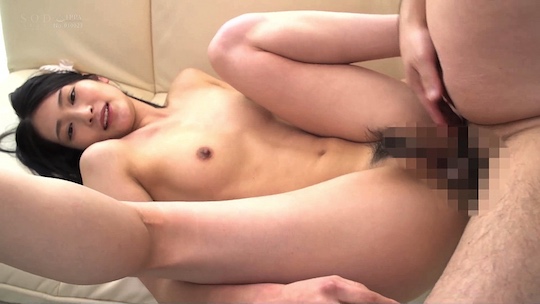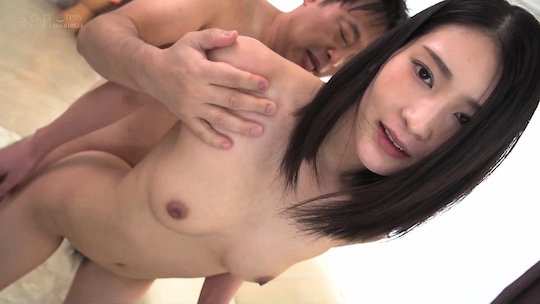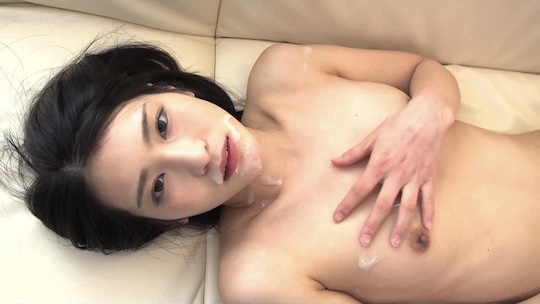 See the Tokyo Kinky Tumblr page for larger images.

More Amateur wife XXX videos