All idols are equal, but some idols are more equal than others. There has always been disparity among idols, even when they belong to the same group or to sister groups.
However, producers are frowning at the current sales of a top AKB48 sister group idol's photo book, despite the very strong numbers of recent publications released by members of Nogizaka46 and Keyakizaka46.
Akari Suda of SKE48 has apologized to fans that her debut photo book, "Kawaiku naru Houhou" (The Way to Become Cute), released in August, has conspicuously failed to sell, despite a print run of 50,000. Three-week figures announced by Oricon put its sales at a mere 8,600.
This is in contrast to, say, Jurina Matsui of SKE48, who won the AKB48 "general election" this year and whose debut photo book three years ago shifted 22,000 copies in its first week alone. Third-ranked Sakura Miyawaki from HKT48 also managed to sell 34,000 copies of her photo book.
Suda, however, finished second in the election this year with 154,011 votes, so why can't she translate that popularity into hard cash in the bookstores?
One possibility is that the photo book is too expensive for many fans, costing ¥1,800 before tax. However, its price is not any more than a regular photo book of this kind.
Or is it simply that Suda's photo book is just not very good? But, judging from the images we've seen, that doesn't seem like a fair assessment.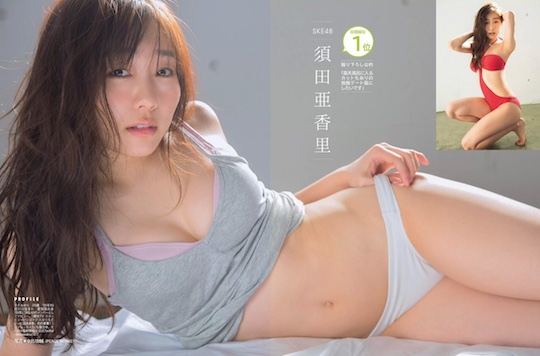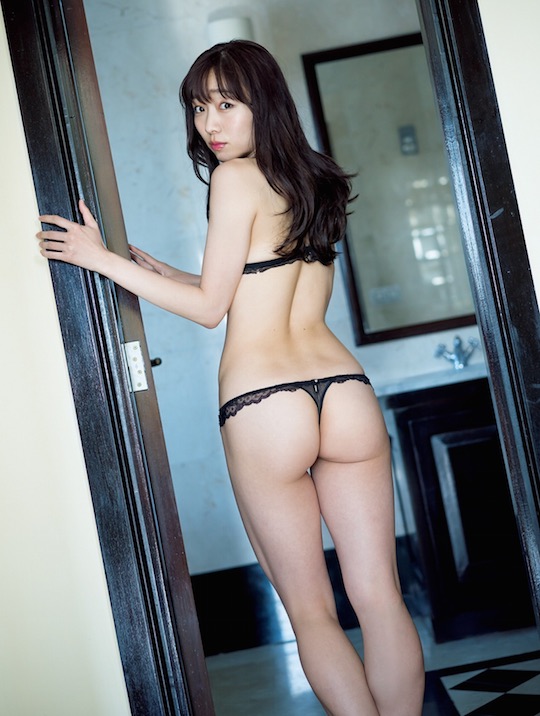 Could it be a fan demographic issue? Suda is now 26 years old, several years older than Matsui and Miyawaki. Does this mean she attracts a different kind of fan who, though very willing to pay for votes in the election, isn't interested in a photo book?
Either way, the flop indicates that the AKB business model of combining music releases, tickets for voting or handshaking events, and photo books, is not a guaranteed formula for success even when the idol clearly has plenty of fans.

More Amateur wife XXX videos