Some myths never seem to grow tired or stale, especially when they are this visually appealing.
Although nyotaimori "body sushi" is possibly almost as much a Western fabrication as an actual Japanese cuisine custom or sexual fantasy, it refuses to die. Time after time, you stumble upon depictions of it in popular culture outside Japan.
Perhaps one reason for this is that people locally also like to indulge in nyotaimori imagery at regular intervals — both seriously and in jest.
This is most interesting, of course, when it's at its erotic best and particularly when it involves hints of tentacle sex and bestiality.
A case in point is this recent (well, from May this year) photo shoot with cosplay idol and actress Luchino Fujisaki (these days known just as Luchino), posing while covered in raw fish and with an octopus between her legs. The photos were taken by Hiyoco. (Apologies to regular readers for featuring Luchino two times in as many days. We just couldn't resist another post.)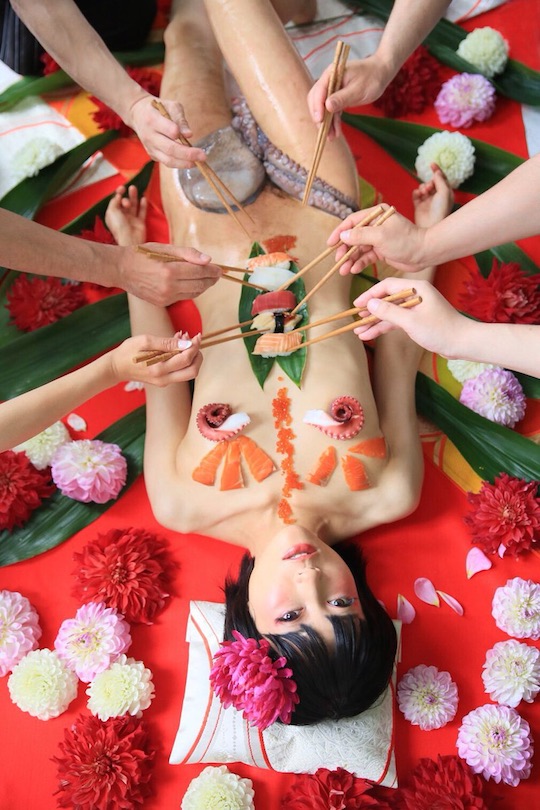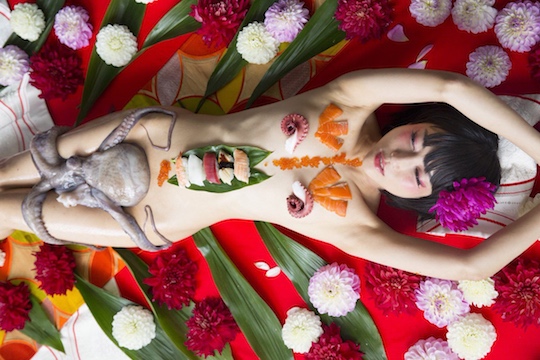 Even the novice Japanophile will easily spot the reference here to Hokusai's masterful The Dream of the Fisherman's Wife — surely the most famous shunga erotic print of all time and almost singlehandedly responsible for cultivating tentacle sex (shokushu goukan) subculture fetish.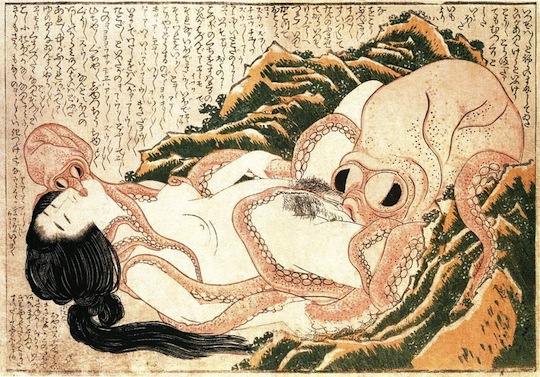 It also reminds us of another photo shoot: cosplayer Namada's series of alluring images with a live octopus.
Any more examples to share? In the comments below, please!

More Amateur wife XXX videos