We stumbled upon this great Twitter feed detailing a report by Shinbunka, the publishing industry trade journal in Japan, about the decline of the much-loved porn magazine vending machine. It also cites from an interview with the photographer Tetsuya Kurosawa, who has documented the vending machines (visiting some 500 locations along the way!).
It's true, we haven't seen one for many a moon. Here's why.
At the peak of the adult vending machine boom, there were some 50,000 machines nationwide in the 1970s. That lofty number has been reduced to a mere fraction now.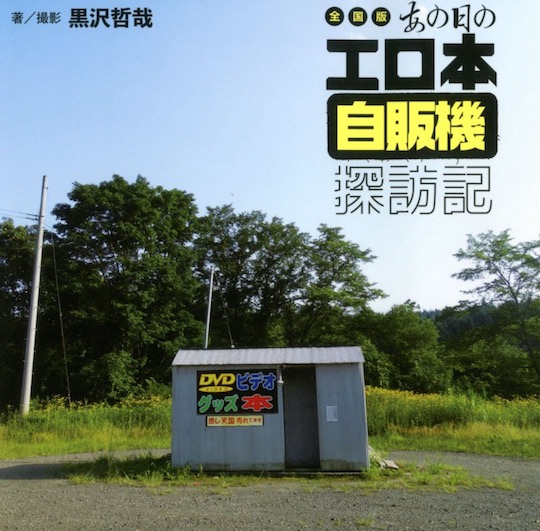 What are left are often contained in shed-like structures in the countryside. One up side of the vending machines remaining almost entirely only in rural areas is that they can exist beyond the long arm of the law to some extent. And so you will find black market (like uncensored) porn on sale at such vending machines, which you certainly can't get from DMM.
Revised Fuheiho legislation in 1985 cracked down on peep shows but also led to a crackdown on vending machines. Once common even in residential areas, it all started to change from around this period, though selling videotapes ensured sales remain strong as the AV industry began to enjoy the fruits of this new technology (even as, paradoxically, it contributed to decline in other aspects of the adult industry — pink films and specialist porn movie theaters).
A further boost was provided by the arrival of DVDs, which could likewise be easily sold from vending machines.
But all these were blips along a declining curve as consumer tastes and choices inevitably evolved.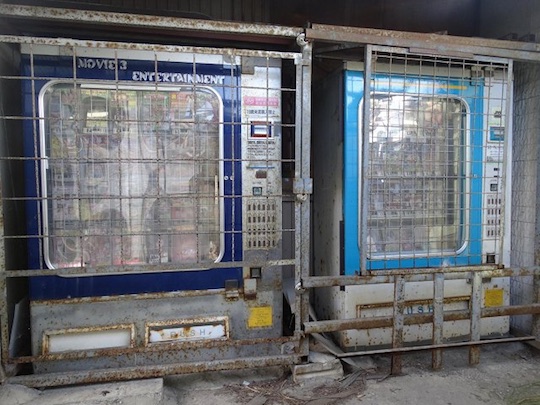 The ones that are lingering on often exist, it seems, in administrative gray zones near municipal borders. You can also find a healthy proportion of jukujo mature women fetish content among their wares, catering to the preferences of the generally older rural population.
Something the thread (and presumably, its sources) does not explicitly mention is the spread of convenience stores in Japan in the 1990s, which mades porn magazines and other adult content widely available, as well as the growth of video rental chains like Tsutaya, whose outlets usually have an adult section. All this had an impact on specialist stores and services.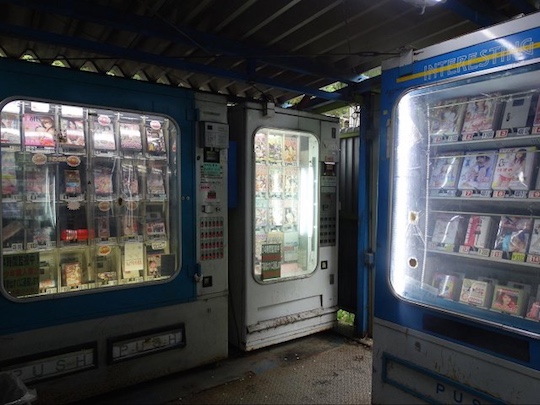 Finally, the Internet has also made viewing and buying adult material only a click away, and even more discreet. It's not hard to see why the vending machines are dying out. Since older consumers in the countryside may not shop online as much, it means there are still people who need such mini porn havens inside roadside sheds.
But as rural populations further decline, whither the humble porn mag vending machine?
And will we see something happen with convenience stores happy to offer porn? After all, the pre-2020 Olympics crackdown has already started…


More Amateur wife XXX videos