Panchira up-skirt fetish fans got a lot for their money at Tokyo Game Show 2017.
The Gal Gun 2 booth had a vacuum device based on the Demon Sweeper, featured in the adult virtual reality game Gal Gun VR. This time, though, it was real and allowed you to see up the skirt of a girl!
The organizers roped in some poor booth companions to show off the attraction, which blew wind vertically upwards to lift a skirt. The wind was blown up from under a grating over a raised platform on which the unfortunate young lady lady was standing. Inspired by the Demon Sweeper weapon in Gal Gun VR, members of staff and fans were also given handheld blowers (and even round fans) so they could target their panchira delights more directly and, er, precisely.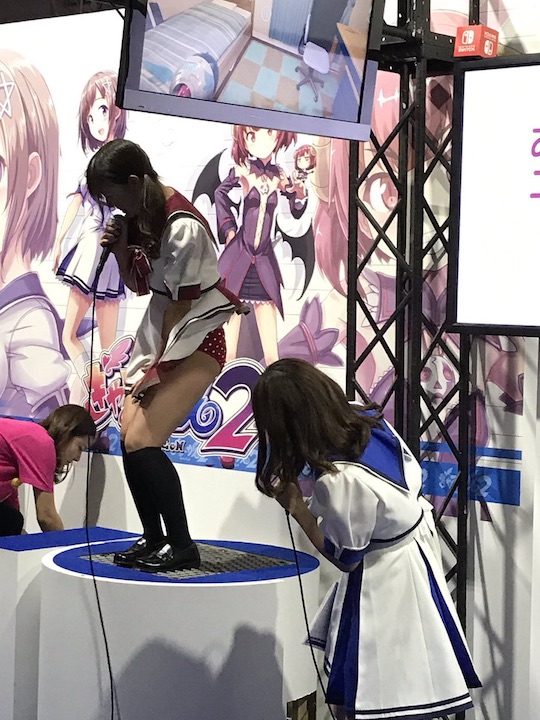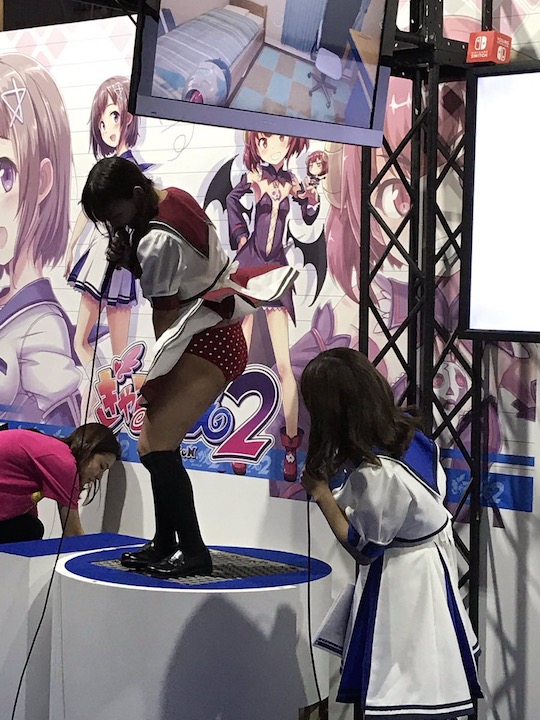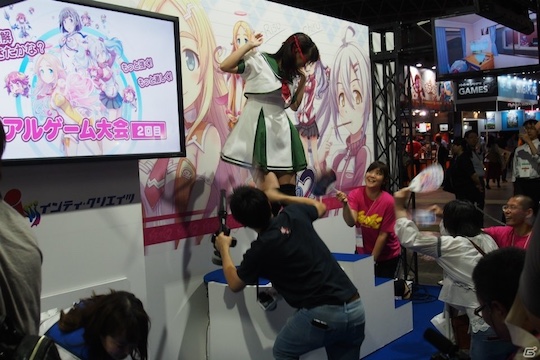 To up the ante even more, the demonstrating lady placed her foot over the face of an enthralled fan so he could benefit from the aromatic pleasure of her sweaty sole. Omotenashi indeed.
The attraction proved simultaneously so popular and scandalous that Gal Gun was forced to suspend it on September 22nd, just one day after the show opened.
Gal Gun has been called the "creepiest shooter game", in which you target schoolgirls with your pheromone.
Still, disappointed otaku could definitely make do by leering at the gorgeous booth babes on display around the TGS venue.