Feeling lonely as the autumn season begins? Don't worry. The VR Kareshi is a virtual Japanese boyfriend for ladies in need of some tender attention from a constant companion.
Virtual girlfriends (and boyfriends) are nothing new. Over the years, we've seeen plenty of dating sims apps and video games, from the relatively innocent to the outright erotic.
The twist here is that the technology for this otome romance game is now virtual reality.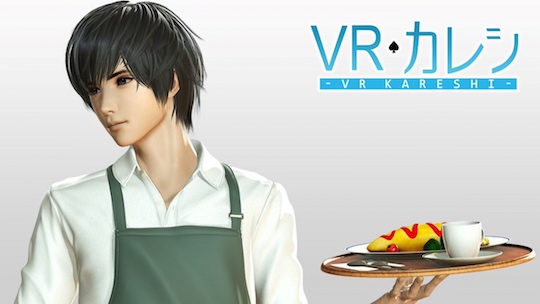 But even this isn't actual new per se. Indeed, the same makers, IVR, have already released the VR Kanojo, which is far more explicit and, as the title suggests, is a virtual reality in the form of a Japanese schoolgirl. (Incidentally, this VR Kareshi is not to be confused with another game of that title announced by IVR on April 1st last year, possibly a kind of trial version of the final VR Kareshi or perhaps actually just a spoof.)
Well, all that aside, the VR Kareshi version is attuned to female users, obviously, and as such is not so aggressively sexual or gratuitous. Judging by the previews, the setting is an old-style coffee shop, where a hunky waiter is there to serve your needs. In this respect, it is like those butler cafes and the like that are staffed by gentlemanly companions paid to charm you (for as long as it takes for you to finish your drinks at any rate).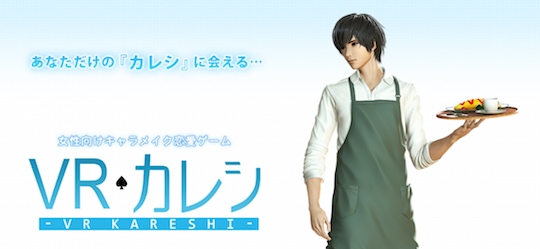 Is this kind of guy your type? One blogger has described him as "right down the middle of Japan's mainstream image of an eligible young bachelor: tall, slender, fair-skinned, and with stylishly long, yet not wildly or messy, hair."
Don't worry, players can fully customize the look and build of the character in detail. (You can even select your preferred voice actor from Shotaro Morikubo, Chihiro Suzuki, or Yoshimasa Hosoya.)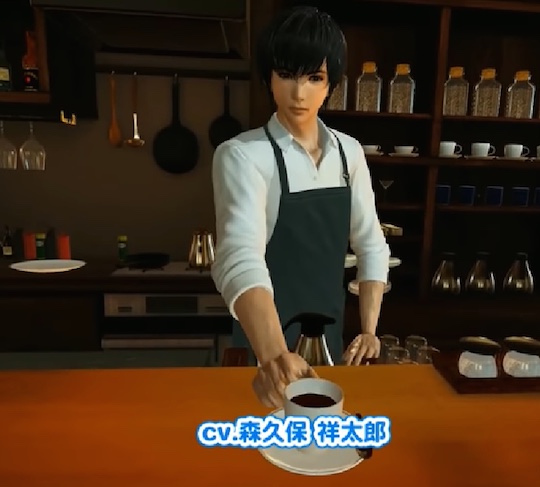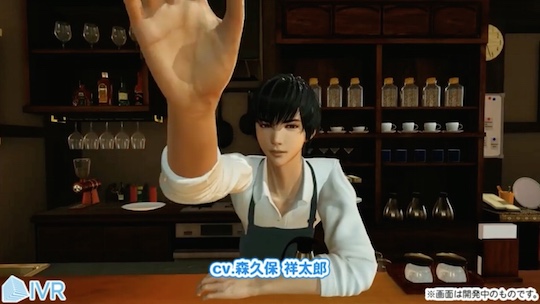 VR Kareshi is designed for mobile devices (iOS or Android), which you combine with VR goggles or a headset. The game is free to play but there are in-game items that require purchases, so the business model works on getting users hooked on the time they can spend with their digital lover.
Sadly, it's not released yet but will be on show at Tokyo Game Show later in the month.