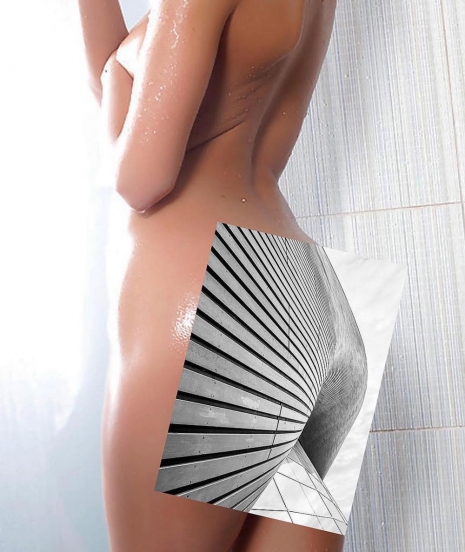 "Film producer Harvey Weinstein has denied raping three women after allegations were made in US magazine The New Yorker. It claims Weinstein forced sex on the women, including actress Asia Argento. In addition, actresses Mira Sorvino and Rosanna Arquette are also among those who say they were sexually harassed by the producer."
* Harvey Weinstein denies rape accusations (BBC)
"Wow! Jennifer and her team look really professional and ready to take on anything! It's no wonder their project succeeded and they're looking to celebrate. Maybe you could trade war stories with them about projects past, or hear some of their stories about what it took to make it this far. One thing's for sure though, no matter how drunk you get: do not masturbate in front of them."
* The Rock Test: A Hack for Men Who Don't Want To Be Accused of Sexual Harassment (Medium)
"Hackers have targeted adult website PornHub for more than a year in an attempt to spread malware to the porn site's millions of users, according to new research."
* Millions of PornHub visitors could be infected with malware (Newsweek)
Pretty sure that in many sentences the author means "gender" where they have written the word "sex." So frustrating. "I met Adams through InterACT, an advocacy organization for young people who are intersex — meaning they were born with some combination of chromosomes, hormones, gonads or genitals that defy social expectations of sex, including the expectation that sex is dichotomous. "Intersex" is a broad umbrella that is often used to encompass dozens of variations, from unusual karyotypes, such as XXY, to hormone insensitivities that can cause a person with XY chromosomes and internal testes to develop as an externally typical female."
* The intersex rights movement is ready for its moment (Washington Post)
Find this post interesting? Support its creation on my Patreon page.
If you have ever done sex work in the US, please take our survey https://t.co/SGoiIXlvbV pic.twitter.com/z89TxUMVv5

— MrsRobinson (@Coyoteri) October 9, 2017
"Equality Utah has settled the first-of-its-kind lawsuit brought against the state of Utah a over sex-education law that banned positive discussions of homosexuality in public schools. So-called "no promo homo" law is out and state school board informs schools of anti-discrimination policy for all students."
* Equality Utah, state schools settle lawsuit over anti-gay sex-ed policies (Salt Lake Tribune)
"The piece — "Domestikator" by the collective Atelier Van Lieshout, whose outline depicts copulation — was to go on view on Oct. 19 in the Louvre's Tuileries Gardens as part of Hors les Murs, a public art program organized by the Fiac contemporary art fair. "This is something that should not happen," Joep van Lieshout, the collective's founder, said in a telephone interview [referring to the decision to remove the piece]."
* Louvre Pulls Sculpture, Saying It Was Sexually Explicit (NYT)
"SiliconWives.com has announced the expansion of its product line to include a sex robot named "Emma." According to the company, Emma is the first mass-market intelligent sex robot offering an impressive range of features, including speech recognition, artificial intelligence, touch sensing technology, and body temperature control."
* Silicon Wives Debuts Intelligent Sex Robot 'Emma' (XBIZ)
"If I don't feel I'm suitable for the client, I'll let her know in the most polite way possible. There'll be a million tale-tale signs but it all boils down to your gut instinct. The way they communicate with you, the questions they ask, trying to haggle about the rates and prove how big my d*ck is, which is a clear indicator that they're not the type of client I'm looking for. Imagine calling up a female escort and asking her off the bat how tight her vagina is."
* A Male Escort Answers 21 Questions About Getting Paid to Sleep with Successful Women (redbook)
Much gratitude to our thoughtful sponsor, Nubile Films.
"Today's post is in the nature of a policy notice, reminding everyone that Tumblr (under the thumb of Yahoo as sold down the river to Verizon) switched sides in that culture war when they took the explicit porn blogs dark, making them invisible to the open web when they barred them to search robots and made them invisible to everyone but logged-in Tumblr users with non-default settings."
* Policy Notice: Treating Adult Tumblr Links As Broken (ErosBlog: The Sex Blog)
"(…) as Alex Lomas of Pentest Partners found recently, some of these vulnerable devices are of a very personal nature. Lomas discovered that he could relatively easily search for and hijack BLE-enabled sex toys—a pursuit he named "screwdriving" (after the Wi-Fi network finding practice of "wardriving")."
* "NSFW" doesn't begin to describe Bluetooth security in sex toys (Ars Technica)
Main post image via: Porn-optical illusion: Suggestive collages of sex and architecture (Dangerous Minds)
The post Sex News: Weinstein denies rape accusations, PornHub malware warning, intersex rights, sex toy security appeared first on Violet Blue ® | Open Source Sex.