It's election season, which always brings out the weirdos all competing to be the next governor of Tokyo. On the same day, there are also by-elections in two of Tokyo's special wards and two other districts to select Tokyo Metropolitan Assembly representatives to make up for assembly members who are standing down for some reason.
So far we have seen one candidate dressed in anime cosplay to promote his campaign. The same candidate, Teruki Goto, once had a poster that featured his half-naked body.
The much-maligned Abenomasks — Prime Minister Shinzo Abe's personally launched initiative that was meant to reassure the public during the coronavirus pandemic but has done nothing of the sort — can also function as panties, as alluringly demonstrated by one model.
But how about a bra? Yes, it's also possible, as gratefully shown by the comely Kana Shindo (しんどうかな, or 新藤加菜).
Who's she? Well, therein lies the rub. Because the 27-year-old Shindo is standing for election this month, aiming to win a seat in the Tokyo Metropolitan Assembly to represent Kita ward. She clearly wanted a poster that would ensure she stands her stand out among a crowded field — the by-election in the constituency is being contested by five female candidates — and puts her best assets front and center. Hence the image of her in the poster that fully displays her inventive use of Abenomasks (two masks, to be precise). Basically, that's the whole poster: Shindo in a DIY bra, showing off plenty of bust.
And her campaign pledge? If she wins, she promises to take off her Abenomask bra!
Beat that for popularism, Governor Koike.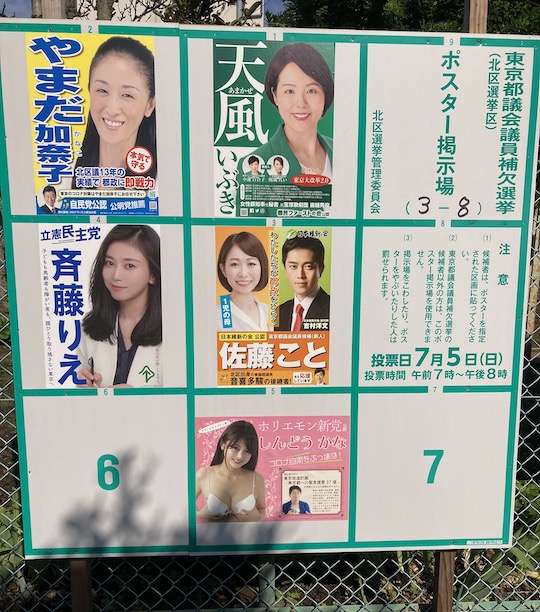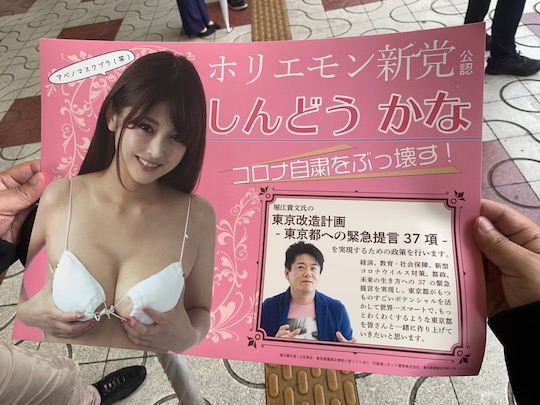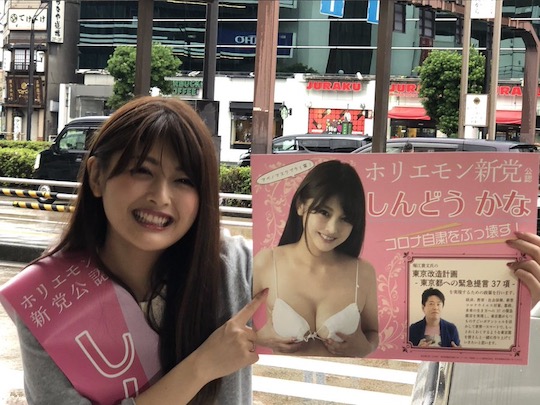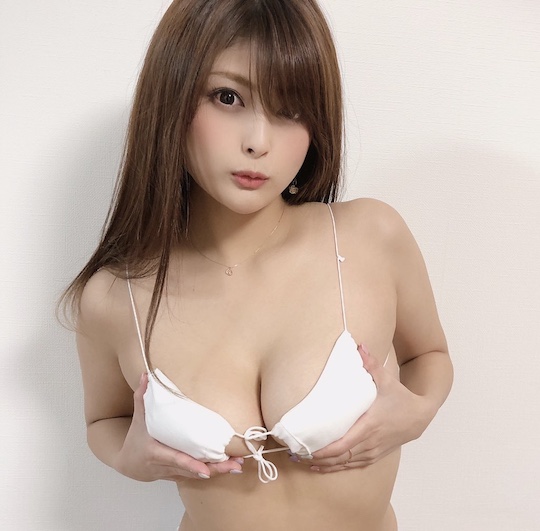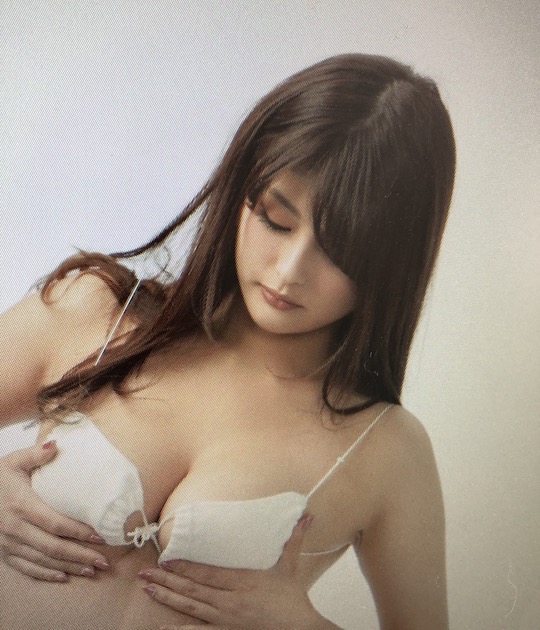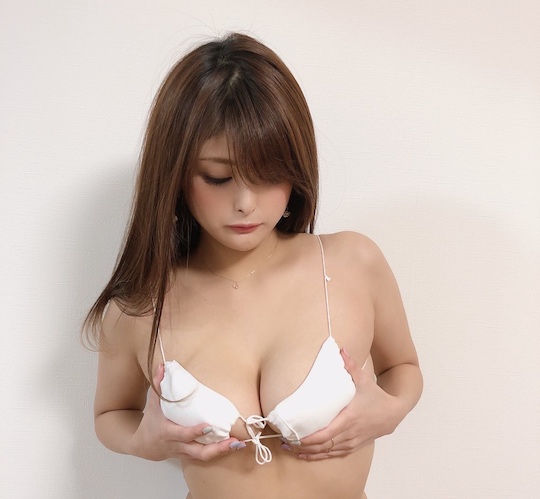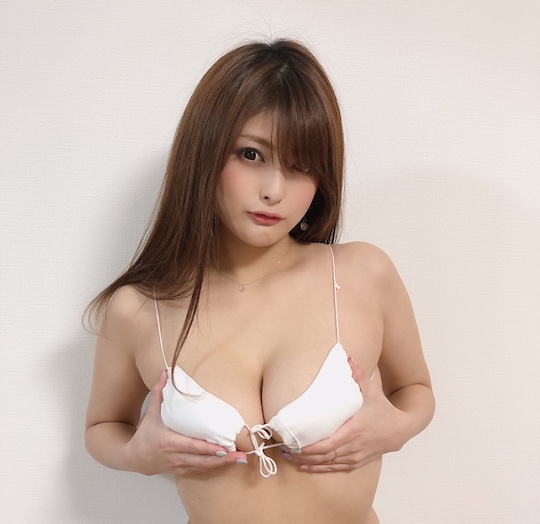 Remarkably, this provocative poster and pledge is legitimate and approved by the body — no pun intended — that oversees elections. This may or may not be because she is using her Abenomasks to express a political message about government competence.
Shindo, a former live streamer known as Princess Yuzuka (ゆづか姫), is endorsed by the new party launched by one-time entrepreneur and now professional gadfly (and occasional political candidate) Takafumi Horie (ake Horiemon). Her main campaign slogan is "Smash coronavirus self-restraint."
Incidentally, standing alongside the headline-grabbing Kana Shindo is another candidate we have met before: the deaf, former hostess, and single mom Rie Saito.
The people go to the polls this weekend, on July 5. Will Kana still be wearing that bra on July 6?
Female politicians in Japan are much more interesting their male counterparts, especially their pre-politics careers. There is a quite a precedent for gravure models to become politicians, not least Renho. One particularly extreme example was the breast milk performance artist Rena Masuyama, who ultimately failed in her bid to be elected to the House of Councillors in 2016.

More Amateur wife XXX videos