Erina Kamiya. Member of Kamen Joshi (Masked Girls) and Steam Girls. Gravure idol of the moment. Fire of our loins.
She of the killer cute butt and the amazing bust.
These days, Erina Kamiya is also a YouTuber. What we particularly love about her is that she doesn't seem to take herself too seriously.
In one of her recent YouTube videos and TV appearances she has shown us how to strip off quickly and what she can balance on her bust.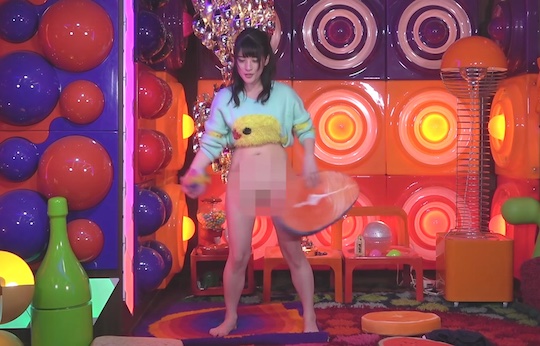 Another one of her official channel from the end of October sees her take off her clothes and attempt to hide her pussy with various objects. Yes, seriously. She ends up failing and revealing her crotch — which is pixellated to save her modesty and avoid YouTube's censorship rules.
In a video this month, Kamiya even attempted to break roof tiles with her G-cup bust. Okay, her breasts and awesome but they're not that awesome.

More Amateur wife XXX videos