The glory of Japanese television strikes again. From handjob karaoke contests to gravure idols stripping off samurai armor and filming behind the scenes at a nude photo shoot, there seems no end to the imaginations of producers.
This time, it was Wednesday's Downtown, a variety show on TBS presented by the comedy duo Downtown (Hitoshi Matsumoto and Masatoshi Hamada).
The gorgeous and decidedly busty gravure idol Fumina Suzuki was stripped naked and then wrapped in plastic for no reason other than to show off her breasts being squeezed by the tight layers of semi-transparent plastic. Fumina was personally "prepared" by a particularly curvy lady and then "revealed" by two other gravure models wearing only white underwear and shoes. Ah, Japan — the land where feminism just basically never happened.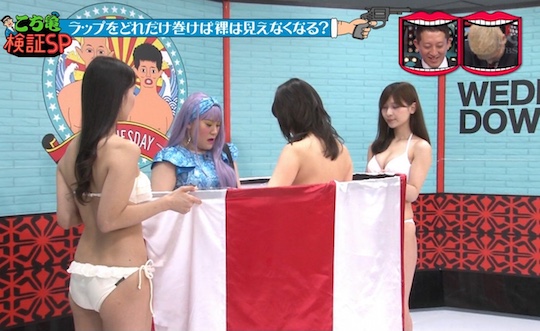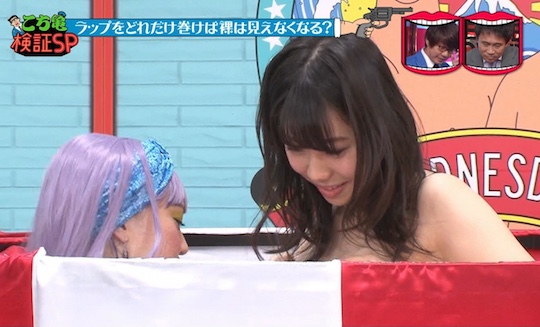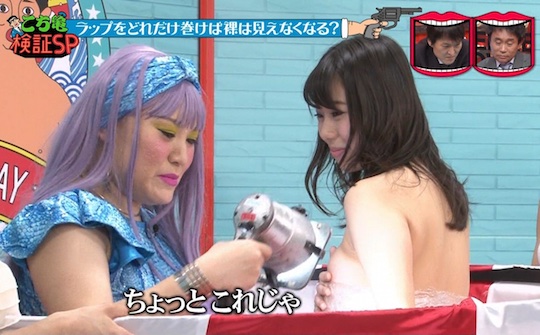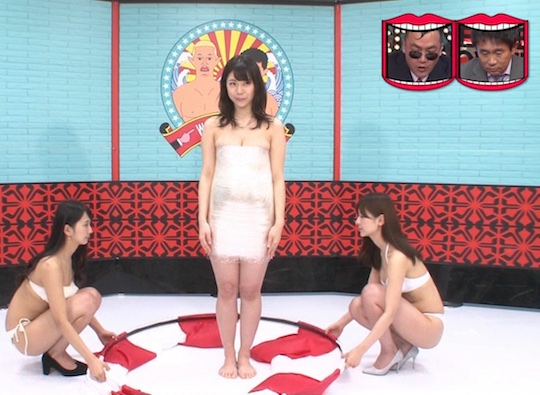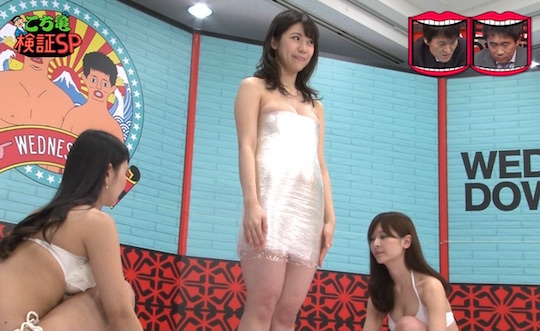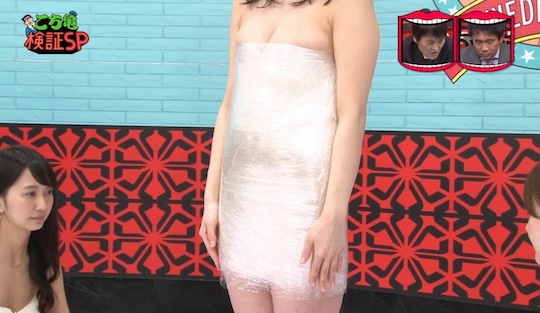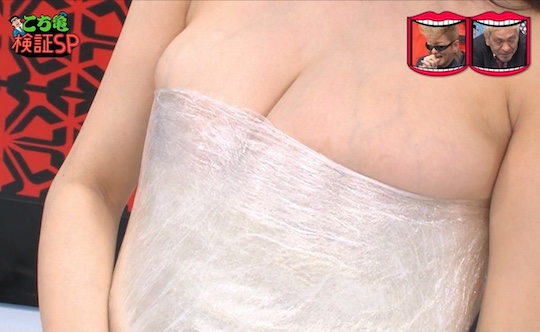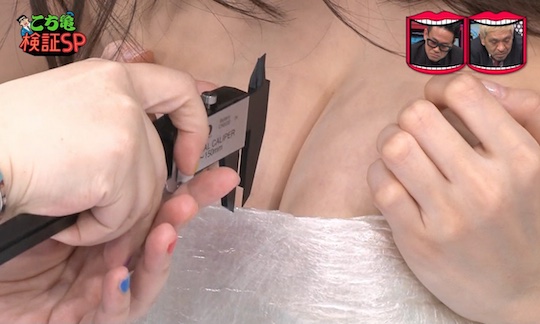 There really isn't much else to say about this, other than the fact that it's wacky, inventive, and addictive to watch. And it's also further proof that Japan's ranks of surprisingly underpaid gravure idols will do pretty much anything for money if it involves a TV appearance.

More Amateur wife XXX videos