Christmas is done and dusted for another year. What better a post-prandial treat than feasting your eyes on the body of gravure idol Aya Kawasaki?
As we blogged before, Aya Kawasaki is one of several high-profile names in gravure who is retiring or stepping back from the limelight of the weekly magazines to some degree.
In Aya's case, it's supposedly a full retirement at the end of the 2019 fiscal year (end of March), which has been massively hyped with major photo shoots and an upcoming photo book. (Most gravure idols, rather, just find their careers fading away, their agencies not renewing their contracts when the magazines stop wanting to put them on their covers.)
Now her latest (but not last?) appearance really demonstrates how to go out in style.
In a recent issue of the magazine Flash, Aya Kawasaki has answered our prayers and stripped off nude for a special pull-out shoot.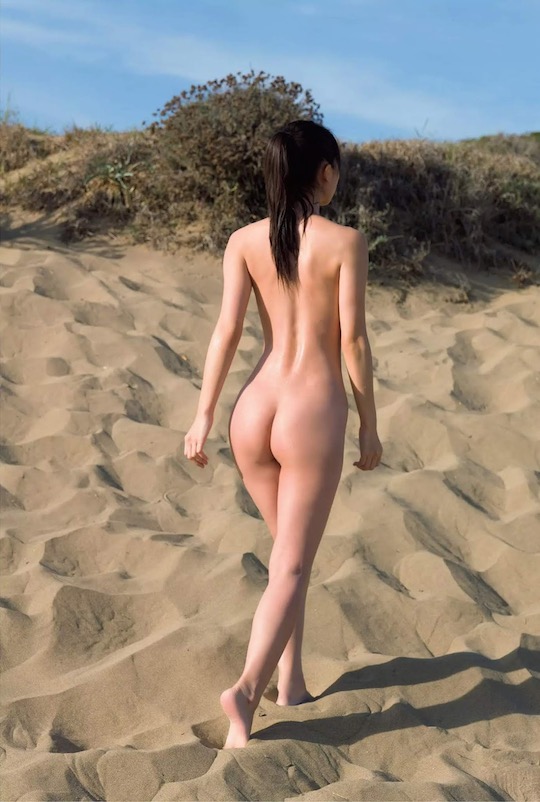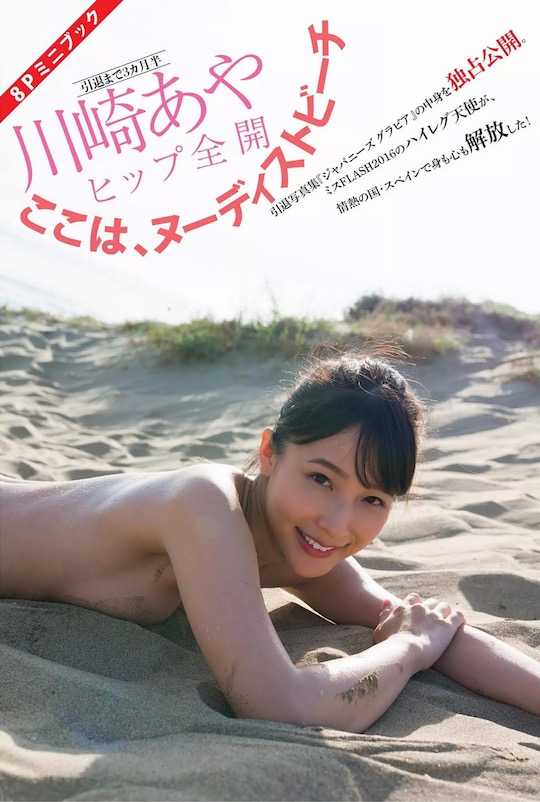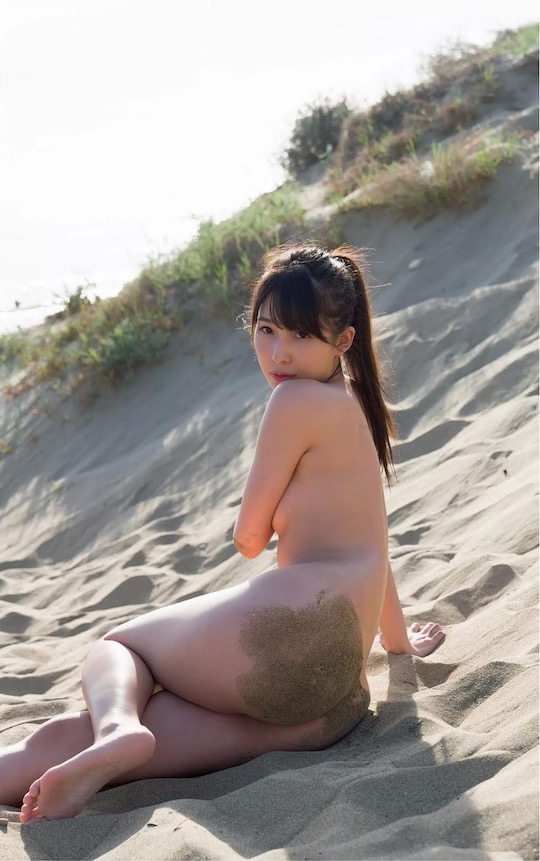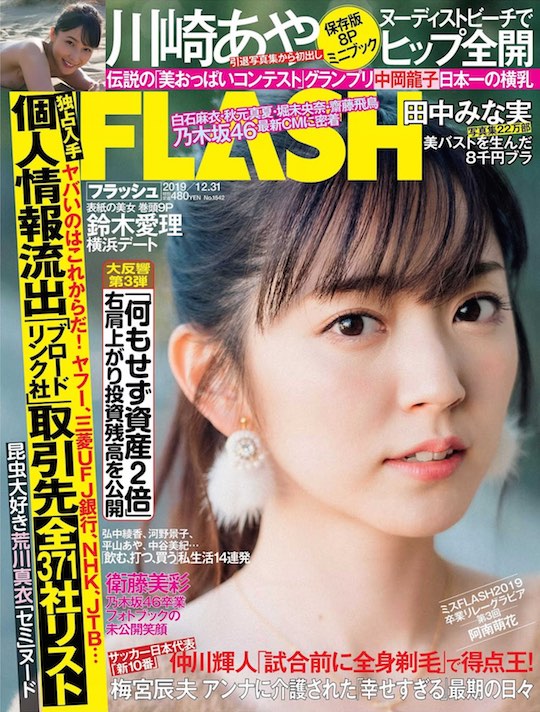 She is completely naked at a beach, basking in the sun. This was either shot much earlier in the year or at an overseas location, since it's frigid at the moment in Japan. Well, this shoot is certainly something that will warm us up in the winter!
It's a full nude shoot without being fully nude. What we mean is that this is not hair nude or full-frontal territory. Aya has opted to show her pert butt and slinky body in all its glory, but without revealing her front side. So no breasts or bush on show.
That being said, there are still 3.5 months to go until Aya leaves the stage, so we reckon that's plenty of time for her to take things further.


More Amateur wife XXX videos