One of our favorite Japanese porn stars, Rion, has joined forces with a newcomer on the adult video block, Nanami Hashimoto. And what a pairing they make!
Not to be confused with the Nogizaka46 idol of the same name (but different kanji), the 23-year-old, H-cup Nanami Hashimoto is a voluptuous beauty who makes a perfect counterpoint to the ravishing Rion (aka Rara Anzai, Shion Utsunomiya).
The two ladies have recently appeared together in a stunning nude photo shoot with a seriously alluring lesbian theme.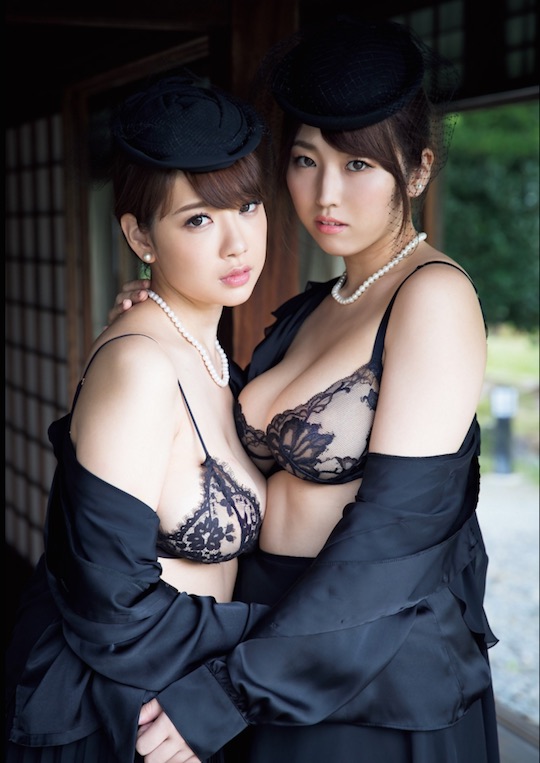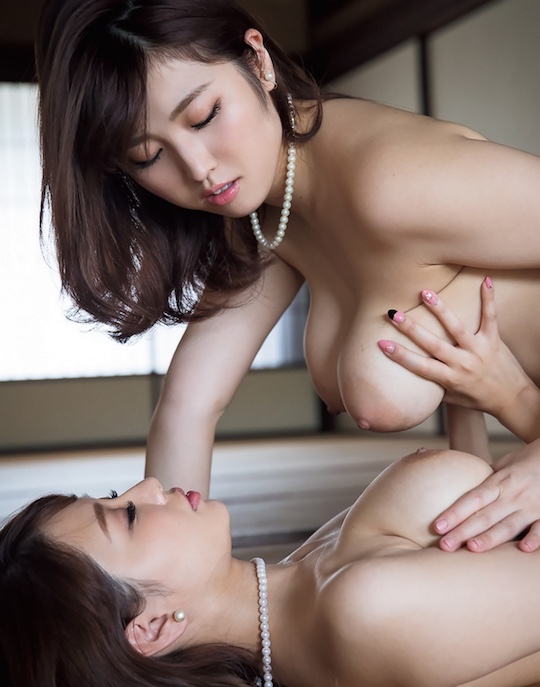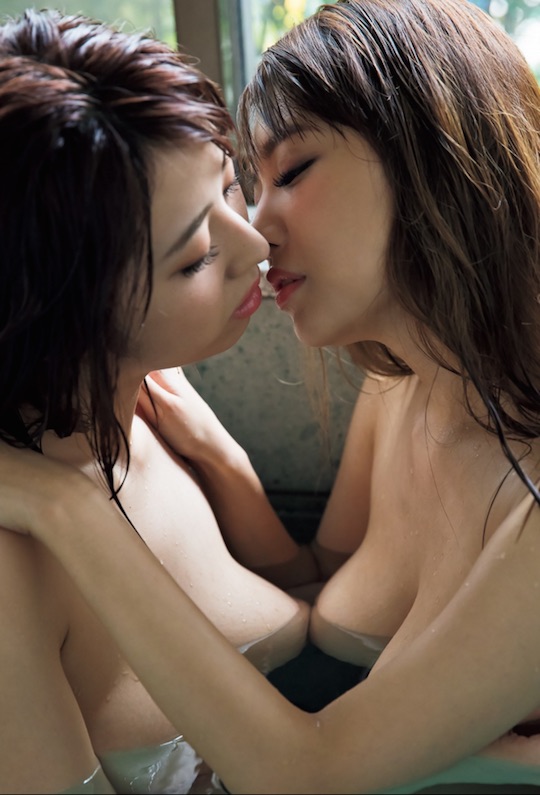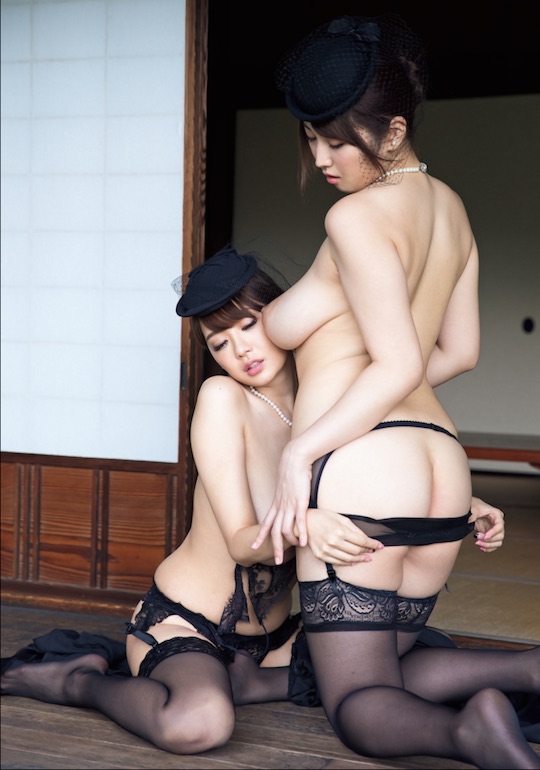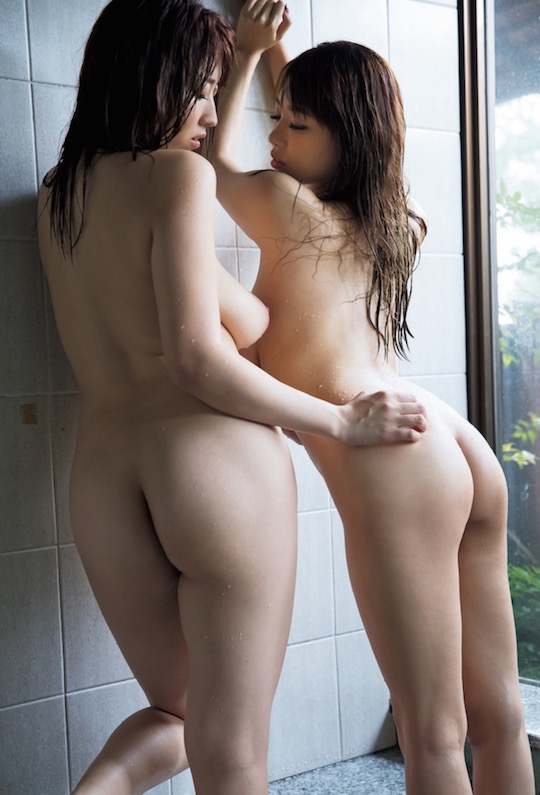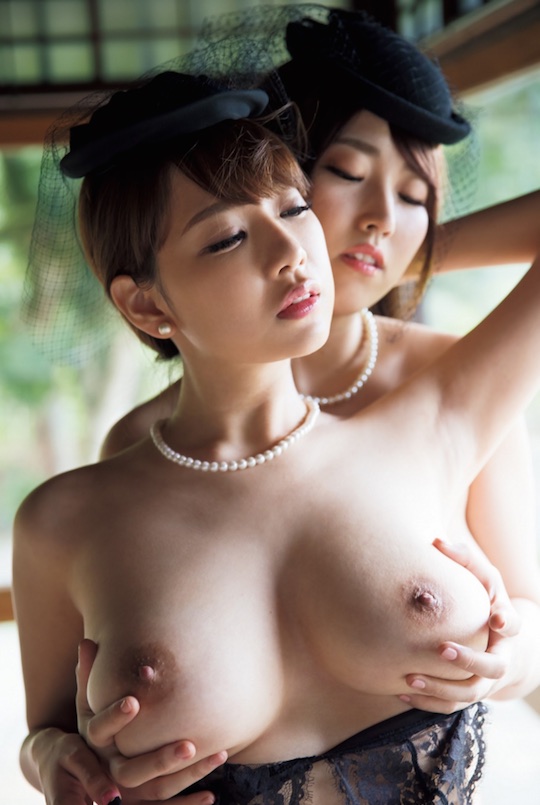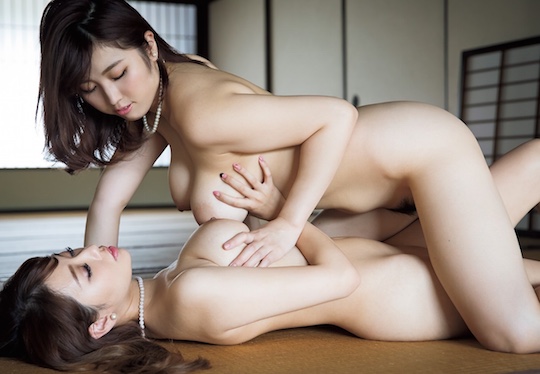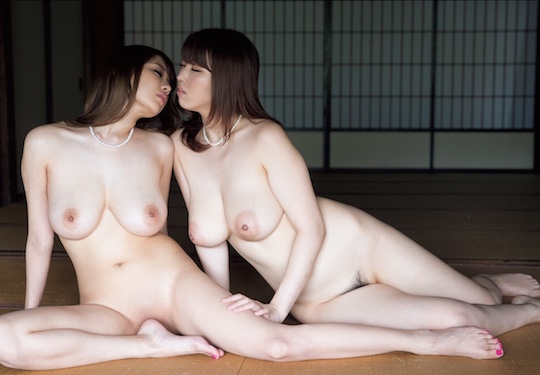 Hashimoto made her gravure debut in 2015 and then took the leap into porn in 2017 on the Muteki label. The world will be forever grateful for her gorgeous body ever since. She released two photo books this year alone, so we should expect big things from this lady in the near future.

More Amateur wife XXX videos