Asian Boss recently landed a video interview with former Japanese adult video star Emiri Okazaki.
The video has proved a hit, notching up over 3.5 million views in just a few days at time of writing.
As video host Kei notes, Japan is known for a handful things, including anime and porn. But why is porn so big here? And what is like to work in the industry?
The 18-minute interview is in Japanese but has English subtitles throughout. Emiri Okazaki, whose five-year AV stint began in 2011, discusses her career and thoughts on working as a porn star.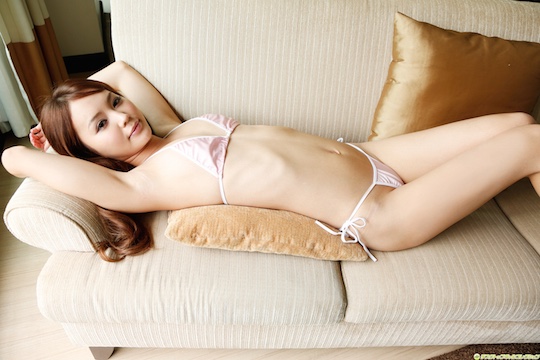 The kinds of women who go into AV are varied, Okazaki says, including college graduates, prostitutes, hostesses, and even those from affluent backgrounds. She says that her entry into the industry primarily came from frustration at trying to pursue a mainstream modeling or acting career when she was in her early twenties.
She also shares some of the secrets about becoming a male porn actor in Japan.
Watch the full interview here.
Since leaving the industry, Okazaki has started her own cosmetics brand. Given all the recent controversy about JAV stars and coercion, an interview with a former performer about her experiences and hardships is very timely.

More Amateur wife XXX videos