Following Earthquake Bird and The Forest, the latest American movie set in Tokyo is the recently released Lost Girls and Love Hotels.
Here's the official blurb:
Margaret finds herself in the glittering labyrinth of Tokyo by night and as a respected English teacher of a Japanese flight attendant academy by day. With little life direction, She searches for meaning with fellow expat Ines in a Japanese dive bar, drinking to remember to forget and losing herself in love hotel encounters with men who satisfy a fleeting craving. When she crosses paths with Kazu, a dashing yakuza, she falls in love with him despite the danger and tradition that hinders their chances of being together. We follow her through the dark and light of love and what it means to find oneself abroad with a youthful abandon.
We reckon that tells you everything you need to know about the movie's approach to Japan, Tokyo, and Japanese men.
The psychological drama does not, sadly, feature a Japanese actress in nude sex scenes, but fans of Alexandra Daddario are in for a treat. (Anyone seeking the former should check out Shiori Doi's stunning sex scenes in River's Edge or Korean actress Lee Eun-woo's explicit scene in Kabukicho Love Hotel.)
The American star is shown in several nude sex scenes that take place, of course, in the titular love hotels. A few highlights are included below.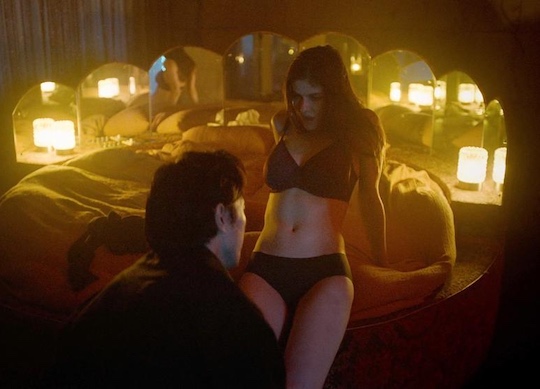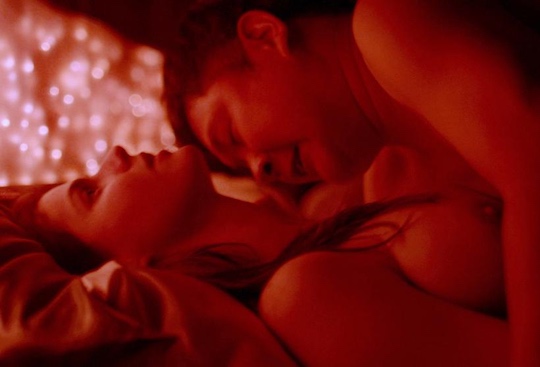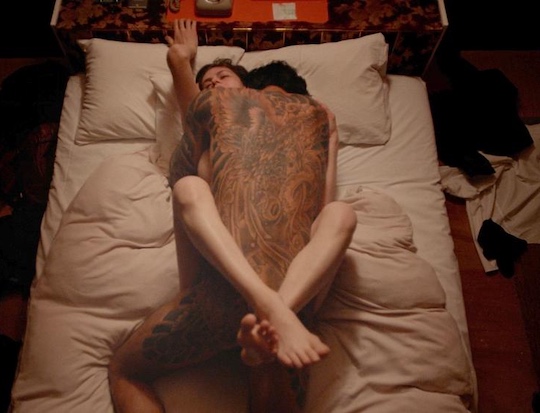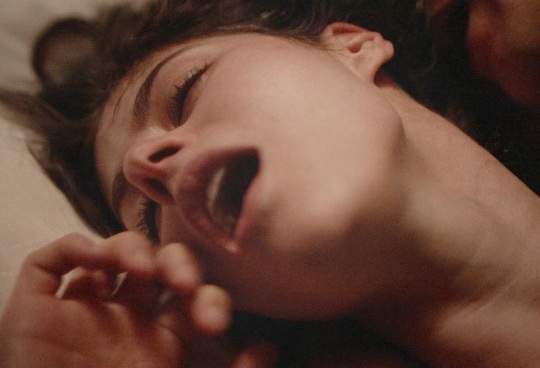 The movie is a pretty cliched take on Tokyo, full of dark sex, damaged women tropes, and sleazy love hotel rooms lit in red tones. The reality of love hotels is, as we know, much more mundane and they focus increasingly on amenities and freebies aimed at young women.
Alexandra Daddario shows off her butt and breasts in the scenes in the film, which is also unafraid of indulging in that other Japanese film cliche of the dark and mysterious gangster with tattoos all over his body.

More Amateur wife XXX videos