If you like Japanese schoolgirl porn — that is Japanese adult video with a schoolgirl theme, though performers will be above legal age — then you may well know that Japanese porn titles often use euphemisms to describe this subgenre.
The Japanese word "joshi kosei" means "high school girl" but by writing the third with a different kanji (女子校生, rather than 女子高生), it was possible to hide the "high" part and just make it look like female students without a specific age — even more useful if you also wanted to hint that the students are younger than high school age.
The leading Japanese male porn actor (and fucker of a thousand women) Shimiken recently tweeted that censorship is leading to the disappearance of this euphemism. "JK," written in the Roman alphabet, is also no longer allowed because of the pressure on so-called "JK business" prostitution.
He notes that a whole new term has appeared: seifuku bishojo (制服美少女), or "beautiful girl in a uniform."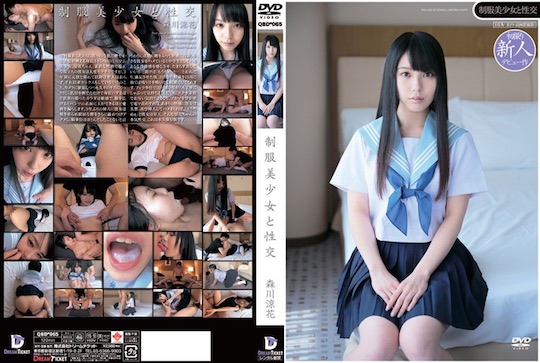 Will this prove popular and help the schoolgirl AV genre survive? In fact, the term is already in use. A quick search on DMM revealed over 100 titles that use the phrase.
We've seen similar trends before, such as camouflaging "junior idol" and the like behind other phrases and euphemisms when the moral climate of the times does not allow for that content. You can disguise things and hide them from view, but whenever there's demand, the producers will always find a way of meeting the needs of the market. It's ultimately economics, not morals.

More Amateur wife XXX videos